Sócio
Pedro Whitaker de Souza Dias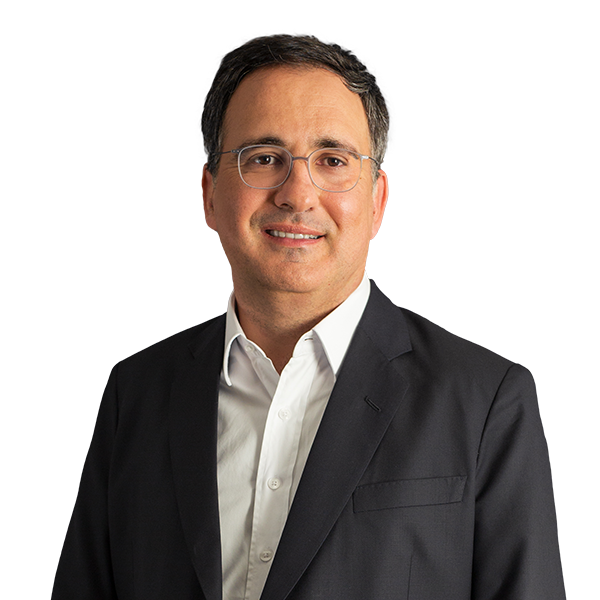 55 11 3147 7782
pdias@mattosfilho.com.br
São Paulo – Paulista
Áreas de atuação
Experiência
Especialista em assuntos relacionados a operações de fusões e aquisições, representa clientes nacionais e estrangeiros das áreas da saúde, agribusiness, private equity e inbound investments. Também assessora empresas públicas em questões regulatórias e de compliance.
Ocupou a cadeira de presidente da Comissão de Agronegócio da Ordem dos Advogados do Brasil (OAB) no triênio 2013/2015 e, atualmente, é professor adjunto no curso de Direito em matéria societária do Instituto de Ensino e Pesquisa (Insper).
Formação
Bacharelado em Direito – Pontifícia Universidade Católica de São Paulo (PUC-SP);
Mestrado em Direito (LL.M.) – University of Pennsylvania, EUA.
Reconhecimentos
Análise Advocacia 500 – Societário (2020) e São Paulo (2020);
Chambers Global – Corporate/M&A (2012 a 2021);
Chambers Latin America – Corporate/M&A: The Elite (2013 a 2021);
Euromoney Expert Guides – Private Equity (2016);
IFLR 1000 – Notable Practitioner (2017 a 2021);
LACCA Approved – Corporate/M&A (2017 a 2021);
Latin Lawyer 250 – Corporate and M&A (2020 e 2021);
The Legal 500 – Dispute Resolution (2014) e Corporate/M&A (2014 a 2019);
Who's Who Legal Brazil – M&A; Private Funds (2016 a 2020);
Who's Who Legal Global – M&A and Governance: M&A (2020).
Único. Portal de Notícias do Mattos Filho.
Mattos Filho na mídia
Com Pedro Whitaker de Souza Dias
​O setor de agronegócios foi às compras. Com empresas capitalizadas e oportunidades de consolidação em segmentos como revenda de insumos e fertilizantes, o setor não sentiu os efeitos da pandemia e registrou crescimento nas operações de fusão e aquisição (M&A, na sigla em inglês) em 2020 e nos primeiros meses de 2021. Ao mesmo tempo, atrai cada vez mais a atenção de investidores financeiros (como fundos de private equity) e vê o crescimento do número de empresas buscando a abertura de capital na bolsa, o que deverá aumentar o apetite por novas aquisições nos próximos anos.
Clique aqui e leia a matéria publicada no Valor Econômico com a participação do nosso sócio Pedro Dias.
Áreas de Atuação
​Davis Polk & Wardwell LLP in New York and Brazilian law firms Mattos Filho, Veiga Filho, Marrey Jr e Quiroga Advogados and Spinelli Advogados have helped payment processor StoneCo merge one of its Brazilian units with local retail software company Linx, in a deal worth 6 billion reais (US$1.1 billion).
Click here and learn more.
Áreas de Atuação
​A nomenclatura das transações de compra e venda de empresas no Brasil adota o jargão internacional de "M&A" (mergers and acquisitions, ou fusões e aquisições). Em termos práticos, o mercado brasileiro é composto apenas pelas aquisições – já que as fusões, no Brasil, juridicamente falando, são raríssimas. Mas, muitas vezes, a nomenclatura em seu sentido coloquial é conveniente para não expor vencidos e vencedores numa transação de M&A.
Clique aqui e leia o artigo escrito por Pedro Whitacker de Souza Dias.
Áreas de Atuação
Fique conectado
com o Mattos Filho
Receba notícias e análises jurídicas de nossos especialistas em mais de 40 áreas do direito e fique por dentro de tudo que impacta o seu negócio.