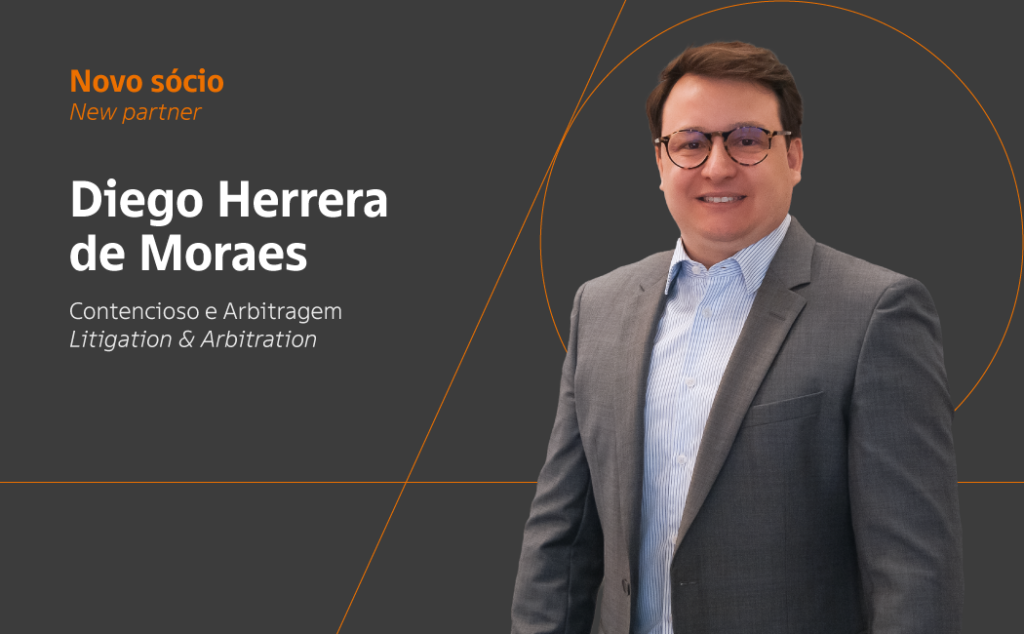 Institutional
New partner joins Mattos Filho's Litigation & Arbitration practice in Brasília
Diego Herrera de Moraes' arrival allows Mattos Filho to expand its work in regulatory and business lawsuits before Brazil's Superior Courts
Mattos Filho has announced that Diego Herrera de Moraes has joined the firm's Litigation & Arbitration practice area as its newest partner, based in Brasília. Mattos Filho now has 134 partners with Diego's arrival, seven of which are based in the Brazilian capital – the highest number among all full-service law firms in the region.
Diego's arrival will reinforce Mattos Filho's commitment as a strategic partner to clients and aligns with the firm's plans to expand its operations in Brasília. It will also boost the firm's Litigation & Arbitration practice area, which already plays a leading role both in regulatory matters and in many of Brazil's most complex legal disputes.
"This is a very important time for us in Brasília, where many political, regulatory and judicial decisions are made that affect how business is conducted in Brazil. Our full-service structure and commitment to excellence are already renowned in the region, and now Diego's experience is set to strengthen our work in legal disputes even further, especially before the superior courts," says Roberto Quiroga, Mattos Filho's managing partner.
Strategic dispute resolution
With more than 17 years' experience, Diego advises on strategic demands regarding dispute resolution, especially for regulatory and business matters before Brazil's Federal Supreme Court (STF) and Superior Court of Justice (STJ). He also plays a prominent role in lawsuits concerning the technology, media, entertainment and telecommunications sectors.
"I'm honored to join the firm with the most talented professionals in the Brazilian legal market. Mattos Filho offers the best of both worlds – legal advice that shows attention to detail, and outstanding technical expertise. I'm really looking forward to supporting clients in navigating the complex scenario in litigation before the higher courts," highlighted Diego Herrera de Moraes, who will also work in the firm's Telecommunications practice.
Holding a master's degree from Berkeley Law School (University of California) and specialist qualifications in civil procedural law and international law, Diego was previously a professor at the Universidade de Brasília (UnB), chairman of the Civil Law Commission of the Brazilian Bar Association's Federal District chapter (OAB-DF). He has also worked as a consultant for competition law matters at the Federal Trade Commission in Washington DC and as a supervisor at the Brazilian Attorney General's Office.
A new phase in Brazil's capital
Mattos Filho has recently opened a bigger, more modern office in Brasília's primary business district, the South Commercial Sector (Setor Comercial Sul). The move reflects a 130% increase in the office's headcount during the last six years, while the new address is structured in line with the principles of Mattos Filho's recent brand repositioning and a campaign celebrating the firm's 30th anniversary.
The firm's presence in Brasília helps Mattos Filho's professionals monitor the country's political, legislative and regulatory landscape, anticipate trends and offer innovative legal solutions to clients. The new location is based on a smart office concept, with open spaces that prioritize integration and collaborative work. At over 1,700m² in size, it features several different social spaces, such as lounges and cafes, as well as meeting rooms of varied sizes and an internal auditorium.