Partner
Diego Herrera de Moraes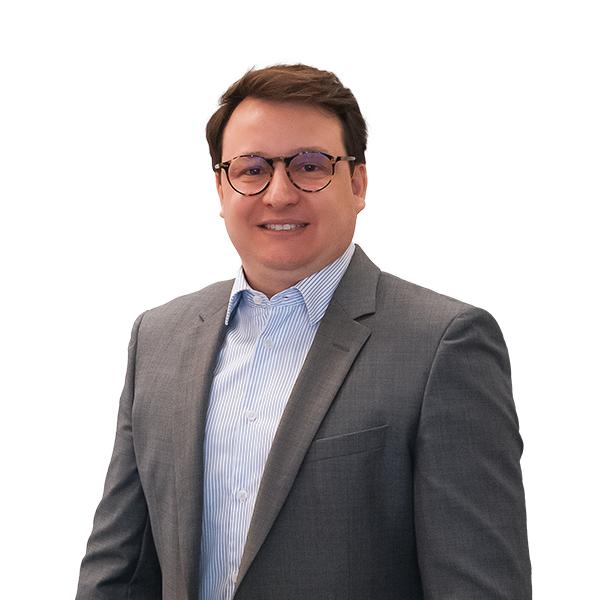 55 61 3218 6053
diego.herrera@mattosfilho.com.br
Brasília
Areas of expertise
Experience
Highly renowned in the area of dispute resolution, Diego provides advice on a range of strategic claims, especially regulatory and corporate matters before Brazil's Highest Courts. He also assists companies in navigating Brazil's complex regulatory landscape, having played a leading role in key lawsuits for the telecommunication and technology sectors for over 17 years.
Diego is the legal director of the Brasiliense Association of Civil Procedural Law (ABPC), advisor law-professor to the University of Brasília's Revista dos Estudantes de Direito (law journal) and served as the chairman of the Civil Procedural Law Committee of the Brazilian Bar Association, Federal District chapter (OAB-DF). Moreover, he has also worked as international antitrust specialist for the Federal Trade Commission in Washington, DC, and as supervisor for the Federal Attorney-General's office in Brazil.
Education
Master of Laws – Berkeley Law, University of California;
Postgraduation in International Law – University of Brasília (UnB) in association with Ruhr-Universität, Bochum (Germany);
Postgraduation in Civil Procedural Law – Centro Universitário de Brasília;
Bachelor of Laws – Centro Universitário de Brasília;
Bachelor of Social Sciences – University of Brasília (UnB).
Recognitions
Best Lawyers – Best Lawyer of the Year in Communications and Telecommunications Law (2020)
Único. The Mattos Filho news portal
Mattos Filho in the media
With Diego Herrera de Moraes
Mattos Filho has added strength to its litigation and arbitration offering by hiring a former Mundie e Advogados partner.
Diego Herrera de Moraes joins the Elite firm's Brasília today, taking its total number of partners to 134. The firm has seven partners permanently based in the federal capital.
Click here and access the article on Latin Lawyer.
Areas of expertise
Stay in touch
Get first-hand access to legal analysis from our specialists in different sectors through texts and podcasts. Stay on top of the main issues that impact your business.