Sócio
Diego Herrera de Moraes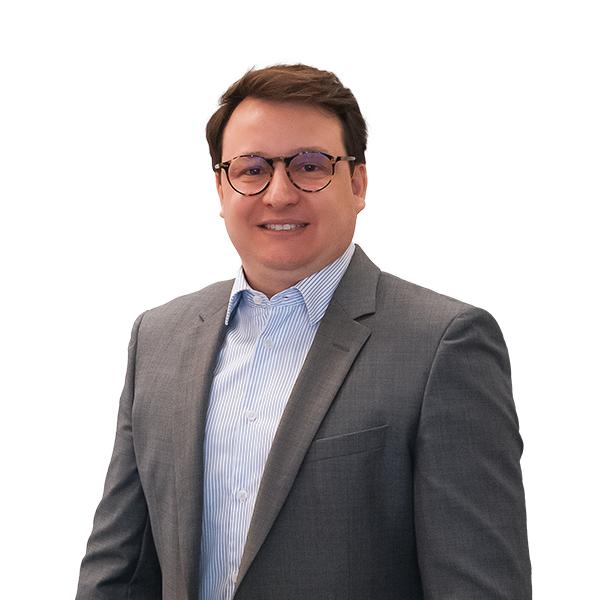 55 61 3218 6053
diego.herrera@mattosfilho.com.br
Brasília
Áreas de atuação
Experiência
Com destacada atuação na área de resolução de conflitos, Diego presta assessoria jurídica em demandas estratégicas, com ênfase em temas regulatórios e empresariais perante os Tribunais Superiores. Além disso, auxilia empresas a navegar o denso cenário regulatório brasileiro, tendo exercido papel de destaque, ao longo de 17 anos de experiência, em ações judiciais que definem os setores de telecomunicações e tecnologia.
É diretor jurídico da Associação Brasiliense de Direito Processual Civil (ABPC), professor conselheiro da Revista dos Estudantes de Direito da Universidade de Brasília (RED | UnB) e foi presidente da Comissão de Direito Processual Civil da OAB/DF. Além disso, atuou como consultor em Direito da Concorrência, na Federal Trade Commission, em Washington (EUA), e como supervisor de gabinete na Procuradoria-Geral da República.
Formação
Mestrado em Direito – Berkeley Law, Universidade da Califórnia, EUA;
Pós-graduação em Direito Internacional – Universidade de Brasília (UnB) em associação com Ruhr-Universität, Bochum, Alemanha;
Pós-graduação em Direito Processual Civil – Centro Universitário de Brasília;
Bacharelado em Direito – Centro Universitário de Brasília;
Bacharelado em Ciências Sociais – Universidade de Brasília (UnB).
Reconhecimentos
"Best Lawyer of the year" em "Communications and Telecommunications Law", pela Best Lawyers, 2020.
Único. Portal de Notícias do Mattos Filho.
Mattos Filho na mídia
Com Diego Herrera de Moraes
O escritório Mattos Filho anuncia o ingresso de Diego Herrera de Moraes como novo sócio da prática de Contencioso e Arbitragem. Ele ficará baseado em Brasília. Com a contratação, o escritório alcança 134 sócios, sendo sete na capital federal.
Clique aqui e acesse a matéria publicada no Migalhas.
Áreas de Atuação
Fique conectado
com o Mattos Filho
Receba notícias e análises jurídicas de nossos especialistas em mais de 40 áreas do direito e fique por dentro de tudo que impacta o seu negócio.