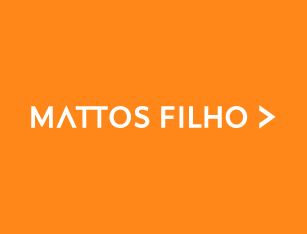 Institutional
Mattos Filho announces promotion of nine associates to partners
With a focus on continuous growth and appreciation of talent, the firm now has a total of 117 partners
Mattos Filho has announced that nine of its associates have been promoted to partners across seven different areas of the firm: Compliance and Corporate Ethics, Litigation and Arbitration, White Collar Crime, Investment Funds, Corporate/M&A, Labor and Tax.
The promotion of these professionals is a result of Mattos Filho's commitment to the long-term growth of the firm. By valuing its internal talent, Mattos Filho also promotes its professionals' development and the long-term security of the business.
"The excellent position we have achieved in the Brazilian legal market is largely due to the talent and dedication of our professionals. For this reason, the regular creation of new opportunities is a priority, allowing all of our professionals to take charge of their own careers and continue offering the best service to our clients," said Roberto Quiroga, managing partner of Mattos Filho.
Our new partners are (in alphabetical order):
Eduardo Melman Katz (Tax)
Flávia Guimarães Leardini (White Collar Crime)
Francisco Almeida Prado de Andrade Coutinho (Corporate/M&A)
Marcel Alberge Ribas (Compliance and Corporate Ethics)
Mariane Caroline Kondo (Asset Management Services and Investment Funds)
Rafael Bispo de Filippis (Labor, Employment and Executive Compensation)
Reinaldo Tadeu Moracci Engelberg (Tax)
Rodrigo de Madureira Pará Diniz (Tax)
Thais Arza Monteiro (Litigation and Arbitration)
Eight of the new partners are from São Paulo and one – Rafael Filippis – is from Rio de Janeiro.
*The summary of this article is available in French, Japanese and Italian, at this link.