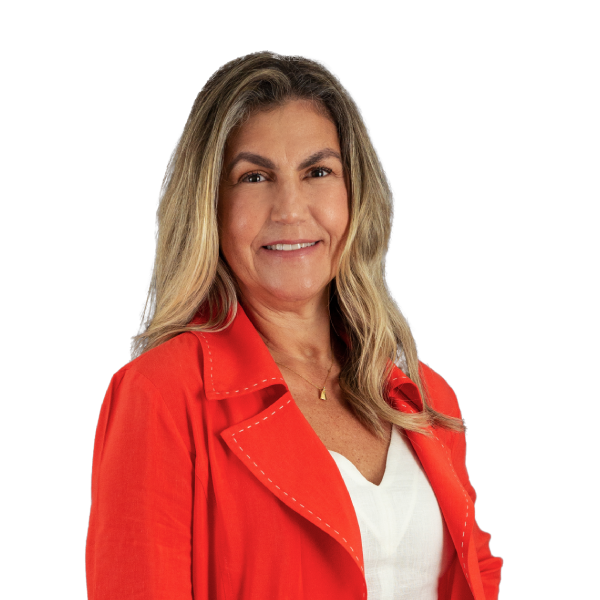 55 11 3147 2845
rossana@mattosfilho.com.br
São Paulo – Paulista
Areas of expertise
Experience
With more than thirty years of experience in real estate, Rossana expertly assists clients in all types of real estate transactions involving both urban and rural land, including purchase and sale, commercial and retail leases, zoning compliance and land use, as well as creating mortgages, liens, easements and transactions involving timber and timberlands.
Rossana has pioneered a practice group focusing on real estate and capital markets, with strong expertise in real estate financing transactions. She actively participates in legally structuring real estate investment funds, bond issuances backed by real estate receivables, build-to-suit transactions, among other legal structures that allow the use of capital markets funding for the development of real estate projects. She also participates in committees at the Brazilian Securities & Exchange Commission (CVM) for developing regulations for Fundos de Investimento Imobiliario (Brazilian REIT) and Fundos de Investimento em Participações (Brazilian Private Equity Funds), as well as at the São Paulo State Housing Syndicate (SECOVI) to draft a bill amending Brazilian legislation on leasing. 
Since 2008, Rossana has been an advisory board member of the International Bar Association's (IBA) Real Estate Section, and is also the LPD Council Liason Officer for the IBA's Real Estate Committee. 
Education
Bachelor of Laws – Universidade Federal do Rio Grande do Sul (UFRGS)
International and Comparative Law – Academy of American and International Law, Texas
Recognitions
Análise Advocacia 500 – Real Estate (2020 – 2021), Pulp & Paper (2020 – 2021), São Paulo (2020 – 2021)
Chambers Latin America – Real Estate, Timberland Investment (2010, 2021)
Client Choice Awards – Real Estate (2016)
Euromoney Expert Guides – Best of the Best Latin America (2016), Real Estate (2016), Women in Business Law (2015, 2020)
Latin Lawyer 250 – Real Estate & Tourism (2020 – 2021)
The Legal 500 – Real Estate (2016, 2019)
Who's Who Legal Brazil – Forestry Investments (2016, 2021), Real Estate and Agribusiness (2018, 2021)
Who's Who Legal – Real Estate (2019-2021)
Who's Who Legal Thought Leaders – Brazil – Forestry Investments (2021), Brazil – Real Estate (2021)
Único. The Mattos Filho news portal
Mattos Filho in the media
​Unimed-Rio Participações e Investimentos, vehículo de inversión de Unimed-Rio Cooperativa de Trabalho Médico do Rio de Janeiro, compró a Oncoclínicas do Brasil Serviços Médicos una participación en el capital social de Centro de Excelência de Radioterapia do Rio de Janeiro. El monto no fue revelado.
Acceda al articulo en Lex Latin.
Areas of expertise
​Mattos Filho, Veiga Filho, Marrey Jr e Quiroga Advogados has helped private medical group Oncoclínicas do Brasil sell a minority stake in a radiotherapy subsidiary to healthcare company Unimed.
The buyer, including its subsidiaries, hired Gaia, Silva, Gaede & Associados Advocacia, for the deal, which closed on 31 March. No value was disclosed.

Click here and read more about the deal.
Areas of expertise
​​La holandesa Galp Bioenergy firmó un acuerdo de compraventa de acciones con Petrobras Biocombustíveis para adquirir el resto de las acciones de esta en la empresa conjunta Belem Bioenergia Brasil. El monto de la operación fue 6 millones de dólares (24,7 millones de reales al 17 de septiembre) Acceda al articulo en LexLatin
Areas of expertise
Stay in touch
Get first-hand access to legal analysis from our specialists in different sectors through texts and podcasts. Stay on top of the main issues that impact your business.