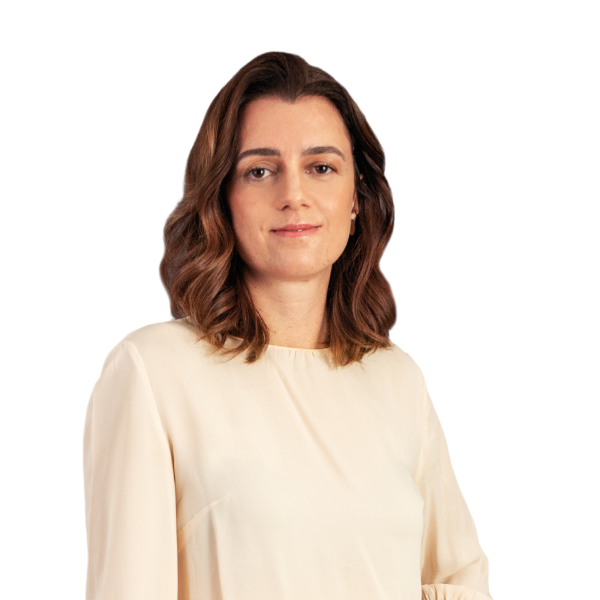 55 11 3147 2643
nicole.moreira@mattosfilho.com.br
São Paulo – Paulista
Experiência
​​Nicole atua na área de contencioso judicial, administrativo e arbitragem, com ênfase nas áreas de tecnologia e direito público. Representa empresas nacionais e multinacionais em litígios que envolvem infraestrutura, product liability, proteção de dados, internet e entretenimento.
Formação
Bacharelado em Direito – Pontifícia Universidade Católica de São Paulo (PUC-SP);
Mestrado em Direito dos Contratos (LL.M.) – Insper-SP.
Único. Portal de Notícias do Mattos Filho.
​O Mattos Filho, Veiga Filho, Marrey Jr. e Quiroga Advogados anuncia o ingresso de seis novos advogados na sociedade – dentre eles, cinco mulheres – em diferentes áreas do Direito, nas quais o escritório é referência: Infraestrutura e Energia, Societário/M&A, Mercado de capitais, Contencioso e Arbitragem, Tributário e Fundos de Investimento. Todos os novos sócios atuarão em São Paulo.
Clique aqui e leia a matéria publicada pelo Migalhas 
​Brazilian Latin Lawyer Elite firm Mattos Filho, Veiga Filho, Marrey Jr e Quiroga Advogados has promoted six associates, including five women, to the partnership in São Paulo, strengthening its infrastructure, corporate and M&A, tax, disputes, and capital markets offerings.
Click here and learn more.
Fique conectado
com o Mattos Filho
Receba notícias e análises jurídicas de nossos especialistas em mais de 40 áreas do direito e fique por dentro de tudo que impacta o seu negócio.