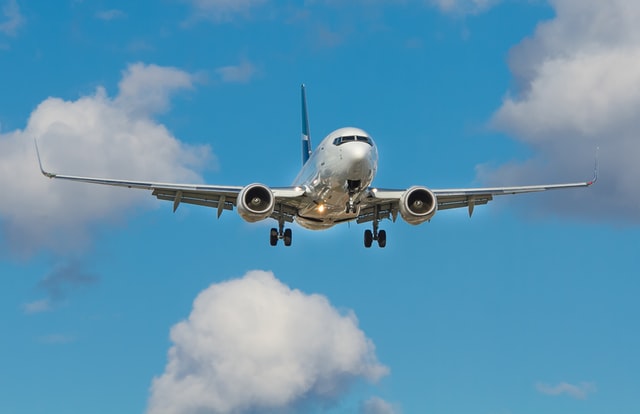 News and Business
Civil Aviation Agency opens public consultations for latest airport concession round
Bid notice and contract drafts now available for consultation, with a public hearing set for late October
Subjects
​On September 21, 2021, Brazil's Civil Aviation Agency (ANAC) approved the public bid notice and concession contract drafts for the seventh round of airport concessions.
These documents are now available to the public for analysis and consultation until November 8, 2021. Interested parties may also participate in a virtual public hearing, which has been scheduled for October 27 at 2:00 pm.
Concession blocks
This latest concession round concerns a total of sixteen airports located across Brazil's North, Southeast and Midwest regions. The airports will be conceded in three separate blocks (known as SP-MS-PA, RJ-MG and North II), led by the Congonhas (São Paulo), Santos Dumont (Rio de Janeiro) and Belém airports, respectively. The initial bid for all three blocks arrives at a total of BRL 897.7 million.
With a minimum initial contribution of BRL 487 million, the SP-MS-PA block consists of nine airports in:
Congonhas and Campo de Marte (State of São Paulo);
Campo Grande, Corumbá and Ponta Porã (State of Mato Grosso do Sul); and
Santarém, Marabá, Parauapebas and Altamira (State of Pará).
The RJ-MG block is comprised of five airports in Brazil's southeast. In addition to its main asset, Santos Dumont Airport (Rio de Janeiro), this block includes airports located in Jacarepaguá (State of Rio de Janeiro), as well as Montes Claros, Uberlândia and Uberaba (State of Minas Gerais). The minimum initial contribution for this block is BRL 355.2 million.
The North II block includes the airports of Belém (State of Pará) and Macapá (State of Amapá), with the minimum initial contribution set at BRL 55.5 million.
The blocks up for concession are outlined in the table below:

As with the previous fifth and sixth concession rounds, this latest round adopts a flexible regulation model compatible with the size of each airport in terms of tariffs, investments and quality of services. With this considered, it can be estimated that the added value of the three contracts is close to BRL 22.3 billion.
Concession features and characteristics
Together, the sixteen airports included in the seventh concession round are responsible for processing 39.2 million passenger departures and arrivals per year, accounting for 26% of all passenger traffic in Brazil.
Considering that this round features some of Brazil's most important airports, the auction will probably be even more competitive than previous ones. With nearly 40,000 annual flights, the Congonhas-Santos Dumont route (between the cities of São Paulo and Rio de Janeiro) is the fourth-busiest domestic air route globally.
Importantly, there are no restrictions on the same bidder submitting bids for multiple blocks. Thus, it is plausible that the same company or consortium – whether Brazilian or foreign –ends up winning the rights to all three blocks.
Interested parties must be able to demonstrate proof that they have experience in processing one million passengers during at least one of the last five years to be eligible for the North II Block. For the SP-PA-MS and RJ-MG blocks, the required number increases to five million passengers.
To visit the webpage and access documents for the seventh concession round (available in Portuguese), please click here.
It is worth noting that this latest concession round will take place amid many other investment opportunities in the Brazilian airport sector. Re-bids for important airports such as Viracopos (Campinas, São Paulo) and São Gonçalo do Amarante (Rio Grande do Norte) are still in progress.
For more information on this subject and how to participate in the public consultation process, please contact our Infrastructure and Energy and Aviation practice partners.