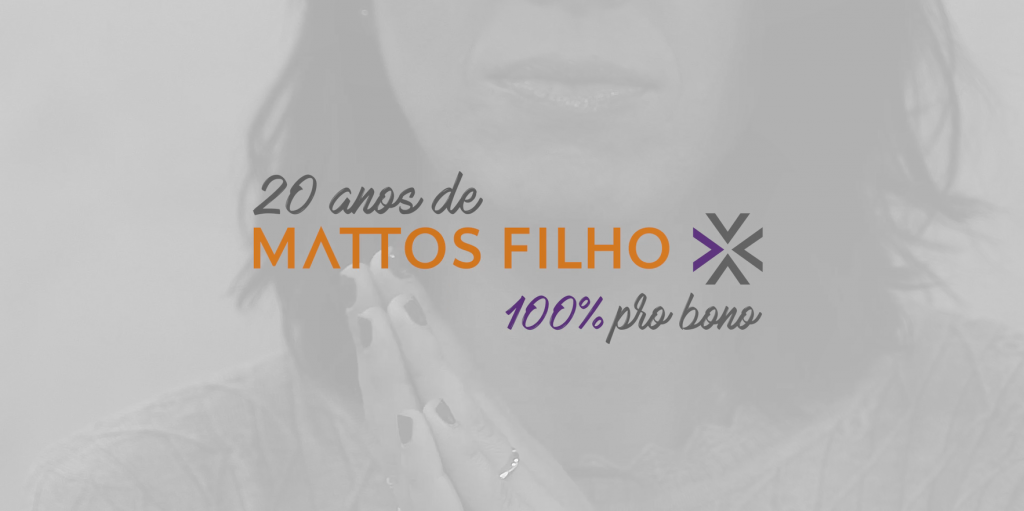 Institutional
Pioneer in Brazil, Mattos Filho's Pro Bono turns 20
​The engagement of partners, lawyers and interns was essential to the success and development of the project, which set to foster social transformation through legal service of excellence from the start.
Subjects
"Mattos Filho begins a new project, a new idea, which is the implementation and installation of a pro bono law department. This project stems from the need for lawyers, interns and law students to exercise their social function and contribute to the community in the exercise of their profession." That is how Roberto Quiroga, partner at Mattos Filho, announced the beginning of the firm's pro bono practice — in 1999.
The first institutions attended by the centre were indicated by Mattos Filho's professionals and validated by the pro bono team. At the time, the collaborative character was already in the office's DNA.
The Beginning of Everything
The desire to implement pro bono activities came after Roberto Quiroga gave a lecture for law students at a PUC-São Paulo. There, he identified the importance of lawyers' social function and wanted to raise this flag within large law firms. Quiroga shared this idea with partner Flavia Regina de Souza Oliveira and together they sought alternatives to implement the project. Mattos Filho's action was a pioneer in the Brazilian market.
"Quiroga came to talk to me, explained the idea and I said let's do it. We studied, we searched websites, we saw what was effectively pro bono, whether or not there was regulation and how offices outside the country did it, " recalls Flavia Regina.
"And really, we identified with this initiative. We saw that we could do something different, beyond traditional advocacy. Perhaps, promoting law as an instrument for strengthening civil society is our best and most important mission", says Quiroga.