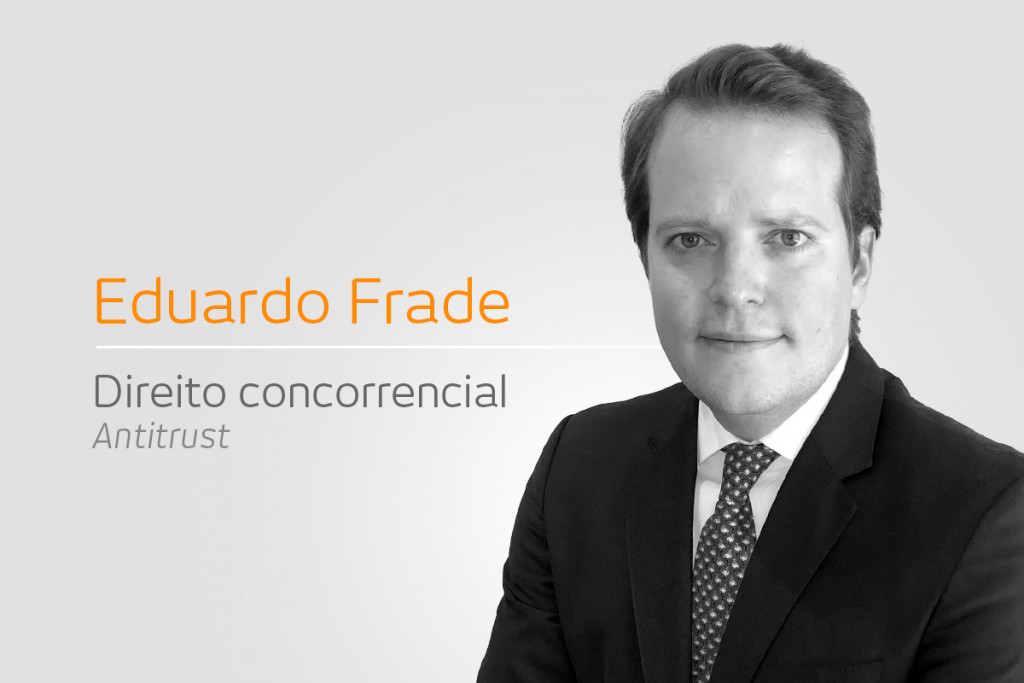 Institutional
Mattos Filho welcomes new partner to its Antitrust practice
Now with 118 partners, the firm's work in Brasilia is set to expand with the arrival of Eduardo Frade
Subjects
​Mattos Filho announced today that Eduardo Frade has joined the firm as a partner in its Antitrust practice area. His arrival brings the total number of partners at Mattos Filho to 118, underlining Mattos Filho's commitment to its long-term vision of continuous growth.
Eduardo is set to reinforce Mattos Filho's role in serving domestic and international clients in Brazil's capital, and acting as an intermediary with government agencies such as the Administrative Council for Economic Defense (Cade). Our Brasilia office has already had another partner join earlier this year – Adriano Drummond Trindade is now an established part of Mattos Filho's Infrastructure and Energy practice, particularly focused on mining activities.
With his background in the public sector, Eduardo will offer his expertise to the work carried out by the firm's Antitrust practice, coordinating with other areas to provide the outstanding full-service legal assistance that Mattos Filho is known for. He will also be able to assist with competition and regulatory matters concerning cases in the firm's other practices, including Corporate/M&A, White Collar Crime, and Administrative Law.
"By investing in new partners, Mattos Filho expresses its commitment to our clients and other stakeholders. Eduardo's experience will make a significant contribution to the firm and will allow us to provide clients with increasingly better services through our multidisciplinary work model," declared Roberto Quiroga, Mattos Filho's managing partner.
Professional experience
Eduardo has vast experience in a wide range of antitrust and regulatory matters, including mergers, cartels, leniency, abuse of dominance, compliance, advocacy and general antitrust counseling. He has extensive government experience, having served in senior positions at CADE (Brazil's antitrust authority), the Ministry of Planning, and the Civil Aviation Agency. During his tenure of more than 10 years at CADE, Eduardo was one of the leaders in restructuring the agency and implementing the new antitrust law in 2012, acting first as Deputy General Superintendent in charge of mergers and dominance, and later as General Superintendent. Eduardo is featured as a leading antitrust lawyer in several industry publications.
In its last "40 under 40" edition, Global Competition Review names him one of the top 40 antitrust lawyers in the world under the age of 40. Eduardo has been a consultant to the IDB and the OECD, and is currently a member of the International Cartel Task Force and co-chair of the Corporate Counseling Committee of the American Bar Association – Antitrust Law Section. He was a guest professor at the FGV Law Program, and has published books and articles on competition law in Brazil and abroad.
"I feel privileged to now be part of one of Brazil's best Antitrust firms, one whose actions have seen consistent success in many of the country's standout antitrust cases. As my professional background is different from some of the other partners, I intend to use this experience to provide Mattos Filho's clients with even more value," said Eduardo Frade.
Award-winning practice
Mattos Filho's internationally recognized Antitrust practice now has thirty fully dedicated antitrust professionals, with Eduardo now among its six partners. This year, the firm's work in this area has again been recognized by the Global Competition Review's GCR Awards in two different categories.
*The summary of this article is available in Spanish and German at this link.