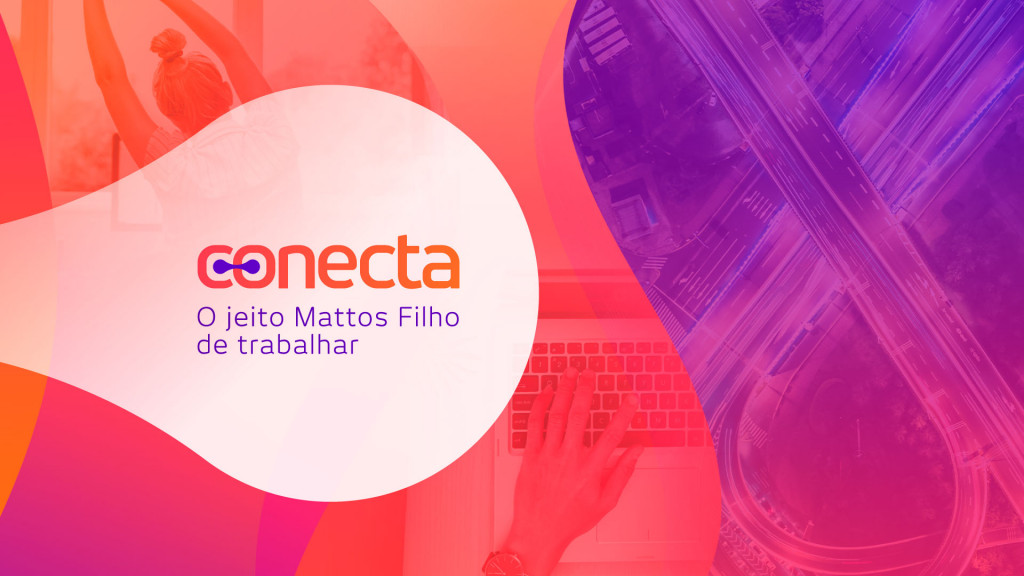 Institutional
Mattos Filho announces new hybrid work model
Remote working, financial support, more downtime for professionals and office renovations are among the initiatives
Subjects
Driven by the social transformation brought on by the pandemic, Mattos Filho has announced plans to construct a new work culture. The firm seeks to keep evolving, adapting to the new, emerging society and corporate environment while aiming to maintain a sustainable business model.
Adopting a hybrid work model is just one of many initiatives. The firm seeks to combine the best aspects of personal interaction and the physical structure of its offices with the comfort, practicality, and efficiency of working from home.
Conecta represents a new way of working that is increasingly focused on flexibility and professionals' well-being, as it is they who form the foundation of Mattos Filho's success. Being aware of new demands from both society and the firm's professionals assists Mattos Filho in strategically positioning itself at the forefront of the legal market, while offering clients ever-greater standards of service.
"We want to move beyond older paradigms that define the office as the sole place of work. We will continue to prioritize our clients, remaining as readily available to them as ever while we strengthen our innovative and entrepreneurial DNA. Mattos Filho believes that our professionals' development, engagement and happiness is essential for the firm's continued growth," highlighted Roberto Quiroga, Mattos Filho's managing partner.
As part of its plan to build a new work culture, Mattos Filho has announced a series of initiatives, outlined below:
Remote work incentives and financial support 
Conecta's hybrid work model aims to combine the best aspects of personal interaction and the physical structure of our offices with the comfort, practicality, and efficiency of working from home. Therefore, when it becomes safe to work on-site at the office once more, Mattos Filho will still encourage our professionals to work remotely two times per week. Currently, the firm's professionals continue to work remotely due to the pandemic.
The firm is also offering professionals financial support for monthly internet expenses, as well as reimbursements for certain home office improvements, such as furniture and computer accessories.
Integrated, intelligent use of office space  
Mattos Filho has adopted a 'smart office' concept for its offices in order to provide a more interactive environment. Featuring open spaces, this format favors integrated forms of working, collaboration, and coexistence between teams.
The firm's offices in São Paulo, Brasilia, and Rio de Janeiro are all set to undergo renovations, which include new rooms and spaces for small group meetings, as well as new social areas, lounges, and cafes. Fixed workstations will be replaced by a hot-desking system, which can be booked online by appointment. Lockers will also be available throughout the offices for professionals to store their belongings.  Renovation works at the firm's Alameda Joaquim Eugênio de Lima office in São Paulo are already underway.
Well-being: moments to relax and disconnect 
Conecta is also based on the premise of ensuring health, well-being, and a better quality of life for our professionals. This involves giving managers and teams more freedom in organizing work dynamics, increasing opportunities to disconnect. As well as having the right to take the day off on birthdays (in place for over 10 years), it is now possible for professionals to take a day off in months without public holidays.
During January and July, professionals will also be able to arrange 'short Fridays' with their managers, provided that work schedules and client service are not impacted. Moreover, to optimize time and lighten workloads at the end of the week, the firm has also begun to discourage holding internal meetings on Fridays, unless otherwise necessary.
Flexible dress code  
Mattos Filho has made some adjustments to its dress code to make the workday more comfortable. Traditionally formal among law firms, the new code allows slightly more casual attire, depending on the occasion. However, in formal situations and meetings with clients requiring business attire, traditional norms will remain. During other occasions, formal flat-soled shoes may be used in place of high heels. Ties and suit jackets will also become optional during regular work situations.
The firm is also implementing a 'casual Friday' policy – when professionals can wear casual clothes – so long as they do not have specific commitments requiring otherwise. The new dress code guidelines apply to the firm's hybrid work model, which accounts for both remote work and work on-site.