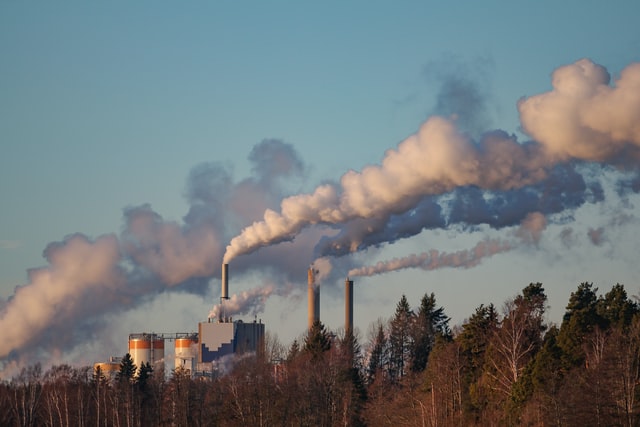 News and Business
Brazil's government establishes parameters for a regulated carbon market
New decree sets guidelines for sectoral emission reduction plans and increases legal certainty for carbon credits
On May 19, 2022, the Brazilian government published a new decree in the Federal Official Gazette as part of a move toward reducing the country's carbon emissions. Decree No. 11,075/2022 establishes procedures for the elaboration of sectoral climate change mitigation plans and creates the National System for Reduction of Greenhouse Gas Emissions (Sinare).
The decree has emerged from discussions on the need to regulate and set a price on carbon in Brazil. So far, these discussions have been led by the National Congress through bills that would establish a regulated carbon market.
According to Brazil's Environment Minister, Joaquim Leite, such a market will "enable the export of high-quality environmental credits that are important for generating revenue for emission reduction projects."
The decree defines many significant concepts linked to the carbon market, such as carbon credits, methane credits, carbon stock units, and certified emission reduction credits. These concepts are important as they allow various economic and government agents to regulate, register, and trade these assets more effectively. They create increased legal certainty and, consequently, increased demand and liquidity, while also encouraging the industry to generate certified emission reduction credits.
The decree provides that Brazil's executive branch must establish sectoral climate change mitigation plans to assist in meeting the country's climate targets. These plans will be proposed by the Ministry of Environment, the Ministry of Economy, and corresponding sector-specific ministries (where applicable). Subsequently, the plans will require the approval of Brazil's Inter-Ministerial Committee on Climate Change and Green Growth (CIMV).
These plans will set gradual, measurable and verifiable targets for emission reduction and removals by sinks of greenhouse gas (GHG), in line with the long-term climate neutrality goal outlined in Brazil's Nationally Determined Contribution (NDC). Sector-specific targets will be set for agents operating in the following sectors (defined in Article 11, sole paragraph of the National Policy on Climate Change – PNMC):
Electricity generation and distribution;
Urban public transportation and interstate passenger and freight transportation systems;
Manufacturing and consumer durables;
Fine and basic chemicals;
Pulp and paper;
Mining;
Construction;
Health services;
Agriculture and livestock.
Agents in these sectors might present – within 180 days – extendable for an equal period –GHG abatement curve proposals, which, like their emission reduction targets, must be compatible with the Brazilian NDC.
The decree provides for different treatment for agents in these sectors due to their revenue, emission levels, location, the category of certain companies and rural properties, among other factors. It also establishes a special schedule for these agents to comply with the new guidelines.
To put the plans in practice, the Brazilian Emission Reduction Market (MBRE) – provided for in the PNMC – will operate as a tool for meeting reduction targets by trading certified emission reduction credits, defined as "carbon credits that have been registered with Sinare".
Certified emission reduction credits will also be recognized where emission reductions and removals have been registered with Sinare that exceed the targets established for sectoral agents, provided they meet the system certification standards. The credits may be used for meeting emission reduction goals or be traded (with proper registration with Sinare). To date, no Brazilian government authority had assumed responsibility for registering the carbon credits – even voluntarily.
Carbon credits, methane credits, and carbon stock units are also included as environmental assets, all of which are considered financial and transferable assets. Respectively, each of these asset types represents the equivalent of one ton of carbon dioxide, one ton of methane, or the maintenance or storage of the equivalent of one ton of carbon dioxide (i.e., all carbon deposits in the atmosphere other than GHGs). By defining them as financial assets, the government's decree allows investment funds to invest in these types of environmental assets. With the investment fund industry being able to directly invest in this asset class, an increase in total addressable market and liquidity is expected.
Access to Sinare will be possible via a digital platform that centralizes the recording of GHG emissions, removals, reductions and offsets, in addition to all trading, transfers, transactions, and retirement of certified emission reduction credits. Sinare will also have as its instruments the mechanisms for integration with regulated international markets and registering the inventory of GHG emissions and removals.
It will also be possible for agents to register the carbon footprint of products, processes, activities, carbon from native vegetation, soil carbon, blue carbon and carbon stock units with Sinare. However, this does not imply receiving certified emissions reduction credits as a result.
The Ministry of Environment will operate Sinare, which may be made compatible with the National Emissions Registry System (Sirene) if mechanisms are established via a joint act from the Ministry of Environment, Ministry of Economy, and the Ministry of Science, Technology and Innovation.
Moreover, the rules for how Sinare operates regarding the following subjects are still dependent on the Ministry of Environment and Ministry of Economy issuing regulations:
Registration;
Sinare certification standards;
Accreditation of certifiers and custody centers;
Implementation, operation and management of Sinare;
A publicly accessible, digital record of projects, initiatives and programs for generating certified credits for reducing and offsetting GHG emissions; and
Criteria for making other assets that represent GHG reductions or removals compatible with carbon credits Sinare recognizes (when technically and economically feasible), as proposed by the body or entity responsible for these assets.
Finally, the Decree amends the regulations that established the Federal Strategy to Incentivize the Sustainable Use of Biogas and Biomethane to reflect the concept of methane credit, and revokes the Ten-Year Energy Expansion Plan.
Bill No. 2,148/2015
May 19 also saw a new draft presented for Bill No. 2,148/2015, which aims to regulate the Brazilian Emissions Trading System. Bill No. 528/2021 is also attached to this bill and is currently being processed in Brazil's House of Representatives, which is set to analyze it urgently.
For further information on these matters, please contact Mattos Filho's Environmental Law & Climate Change, ESG, and Asset Management Services & Investment Funds practice areas.
*The summary of this article is available in German, French, Japanese and Italian at this link.