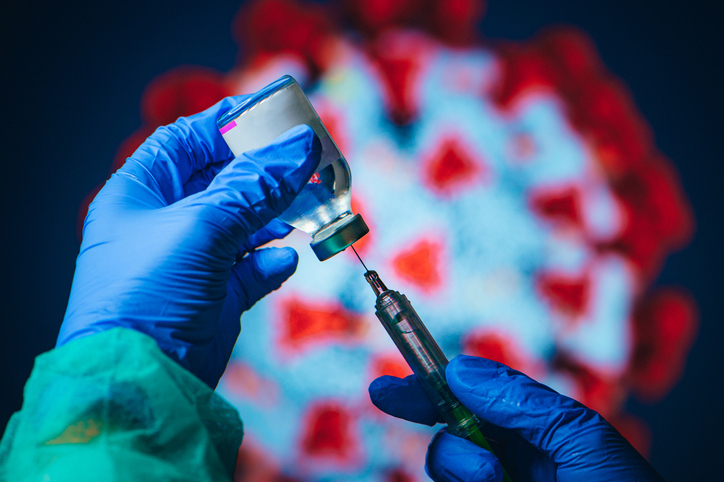 Coronavirus: legal impacts
Anvisa issues Emergency Use Authorization rules to accelerate access to Covid-19 vaccines
New regulations speficy that Anvisa will analize the technical requirements before granting exceptional authorizations
Subjects
The Brazilian Health Regulatory Agency ("Anvisa") has been issuing extraordinary and temporary rules to accelerate the access of the Brazilian population to drugs and products intended to cope with Covid-19 during the period of the public health emergency.
More recently, Anvisa has recently published Normative Instruction No. 77/2020, which sets forth the proceedings for the continuous submission of technical data concerning the safety, quality, and efficacy of Covid-19 vaccines and it's subsequent Marketing Authorizations ("MA"), and Guide No. 42/2020, which provide for recommendations on the submission of applications for the Emergency Use Authorization ("EUA") for Covid-19 vaccines. Their main aspects are described below:
Normative Instruction No. 77/2020 – Continuous Submission Proceeding
Through this proceeding, companies developing vaccines against Covid-19 can submit technical data (regarding quality, efficacy, and safety) for Anvisa's evaluation before formalizing the product's MA application, thus allowing the Agency to assess the data as soon as it is generated. Documents in English, Spanish, and Portuguese will be accepted, subject to the following specific requirements:
a Clinical Drug Development Dossier ("DDCM") for the vaccine;
the vaccine must be in phase 3 of the clinical trial;
companies must request a pre-submission meeting with Anvisa and, afterward, file electronic petitions to provide the required documents. On a regular basis, such companies must file (i) supplementary petitions related to the Covid-19 vaccine's quality, efficacy, and safety data; and (ii) a Risk Management Plan, as soon as available; and
all documentation must be submitted in the format of the Common Technical Document ("CTD"), provided by Anvisa's Guide No. 24/2019, version 1.
Normative Instruction No. 77/2020 establishes a term of 20 (twenty) days as from the protocol for Anvisa's analysis of the supplementary petitions. This term, however, can be extended once for an equal term due to the amount of data to be analyzed. Upon Anvisa's conclusion of the last supplementary petition and after the company assesses the sufficiency of the presented data, the application for Covid-19 vaccine's formal MA may be submitted to Anvisa.
Anvisa's Collegiate Board (Dicol) has classified the Continuous Submission Proceeding, which interested companies are already using, as an unprecedented proceeding in Brazil, being consistent with other international sanitary authorities' proceedings such as the FDA and EMA.
Guide No. 42/2020 – Emergency Use Authorization ("EUA") for vaccines
On November 2, 2020 Anvisa published Guide No. 42/2020, which is a non-binding document that provides orientations for submitting EUA applications for the Covid-19 vaccine. Subject to contributions from the biotech and healthcare sectors (open since November 7, 2020), this document can be amended by the Agency from time to time until the end of the Covid-19 public health emergency.
According to the Guide, the vaccine developers submitting an EUA application must be carrying a Phase III clinical trial in Brazil and have a DDCM already shared with Anvisa. Anvisa will analyze these applications on a case by case basis, from a risk-benefit assessment based on efficacy and safety, biotechnology, Good Manufacturing Practices, and pharmacovigilance aspects.
The EUA applications must be previously approved by Anvisa's Collegiate Board (Dicol) so that Covid-19 vaccines can be used in a targeted public (subject to a Free and Informed Consent Term), provided that vials contain an "Emergency Use" disclaimer in its label. The EUA setting does not substitute the typical marketing authorization issued for health-regulated products, and Anvisa may suspend, modify, or revoke it at any given time.
Importation authorizations in up to 72 hours by Anvisa
Anvisa added these 2 new rules to a regulatory framework tailored for Covid-19 and comprised of more than 25 regulations, including Law No. 14,006 of May 28, 2020, which provides for the issuance of temporary and exceptional authorizations for the importation and distribution of materials, drugs, and healthcare equipment, and/or supplies deemed necessary to counter Covid-19.
According to such regulation, Anvisa must authorize the importation and distribution of these items in up to 72 (seventy-two) hours, provided that the relevant product is already regularized to be commercialized in at least one of the following foreign health regulatory entities:
the US Food and Drug Administration (FDA);
European Medicines Agency (EMA);
Pharmaceuticals and Medical Devices Agency (PMDA); or
National Medical Products Administration (NMPA).
For more information on Covid-19 regulations, contact Mattos Filho's Life Sciences and Healthcare specialists.