Partner
Rogério Taffarello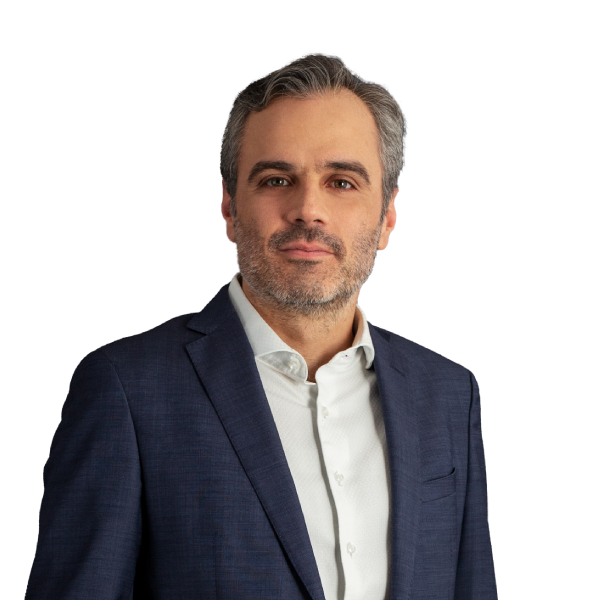 55 11 3147 2598
taffarello@mattosfilho.com.br
São Paulo – Paulista
Areas of expertise
Experience
Rogério has vast experience in corporate criminal litigation, having worked intensively to defend local and foreign individuals and companies in many of the main criminal investigations and proceedings in Brazil over the last 15 years. He is currently serving his third term at the São Paulo State Bar Association's (OAB-SP) Attorney Privilege Council, where he was also previously a member of the Criminal Procedural Law Committee.
A former researcher at the University of São Paulo Law School's Department of Criminal Law and Criminology, Rogério was also a visiting fellow at the University of Bologna (Italy), a director of the Brazilian Institute for Criminal Sciences (IBCCRIM) and a member of the Commission on Legislative Matters at the Institute in Defense of the Right to Defense (IDDD).
Rogério is a professor at Fundação Getúlio Vargas (FGV-SP) where he teaches postgraduate courses in Economic Criminal Law and is a guest professor for undergraduate and postgraduate criminal and procedural law courses in different Brazilian institutions. He works as an editorial advisor for the Revista Brasileira de Ciências Criminais (Brazilian Journal of Criminal Sciences) and the Revista de Estudos Criminais (Criminal Studies Journal) – Brazil's two main publications for criminal law – and has authored several other publications on criminal and procedural law, with a focus on economic crimes.
Rogério has been referred to by The Legal 500 as "a world-class white-collar defense lawyer", and has been ranked among Brazil's leading white-collar lawyers for many years by institutions including Chambers and Partners, Who's Who Legal, Leaders League, Latin Lawyer and Análise Advocacia.
Education
Bachelor of Laws – Universidade de São Paulo (USP);
Master of Criminal Law – Universidade de São Paulo (USP);
Postgraduate degree in Economic and European Criminal Law – Universidade de Coimbra, Portugal;
Specialization in Tax Fraud and Money Laundering – Universidad Castilla-La Mancha, Spain;
Specialization in Criminal Law – Universidad de Salamanca, Spain.
Recognitions
Análise Advocacia 500 – Bancos (2018), Direito Penal (2017 a 2021), Químico e Petroquímico (2019 a 2021) e São Paulo (2020 e 2021); White Collar Crime (2017 – 2021);
Best Lawyers – Corporate Criminal Law (2019);
Chambers Brazil (antigo Chambers Latin America) – Dispute Resolution: White-Collar crime (2020 – 2022);
Latin Lawyer 250 – Anti-corruption investigations and Compliance (2020 – 2021);
The Legal 500 – Leading Lawyers – White-Collar Crime and Investigations (2022);
Who's Who Legal Brazil – Business Crime Defense & Investigations (2018 – 2021).
Único. The Mattos Filho news portal
Mattos Filho in the media
​Brazil's top court has ruled that former Operation Car Wash judge Sérgio Moro was biased when overseeing an investigation that led to the bribery conviction of former president Luiz Inácio Lula da Silva.
Click here and read the article published in the Global Investigations Review (GIR), with the participation of our partner Rogério Taffarello.
​​The Prosecutor General's Office (PGR) said on 9 September that the Operation Car Wash task force, which is investigating alleged bribes paid to Brazil's state-controlled oil company Petrobras, will remain in action until at least 31 January 2021.
Click here and Learn more.
Stay in touch
Get first-hand access to legal analysis from our specialists in different sectors through texts and podcasts. Stay on top of the main issues that impact your business.