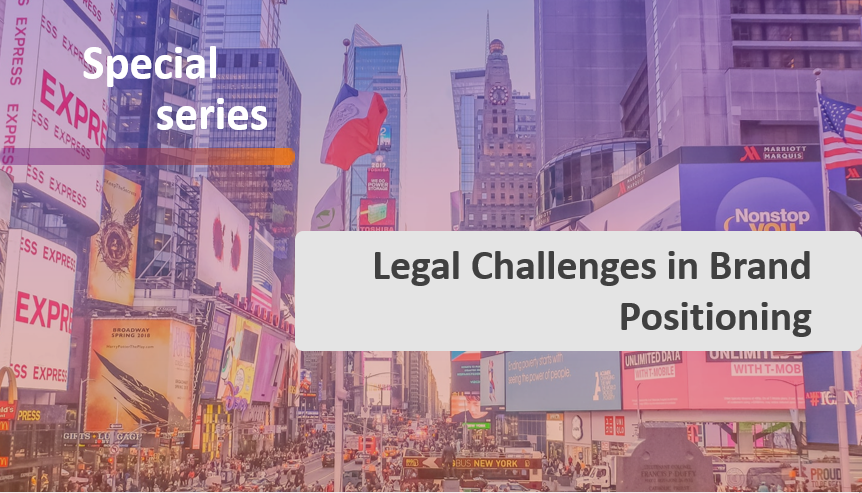 News and Business
Promoting trademarks via product placement and digital influencers
Subtle forms of advertising applied to content produced by digital influencers require extra caution in relation to consumer protection
Product placement is a commonly used advertising technique in which certain products and trademarks strategically appear in entertainment media, such as films, TV series, soap operas, games and social media posts. It is a subtle form of advertising that aims to seamlessly integrate the product into a given scene and take advantage of the audience's attention without interrupting the immersive experience. In that sense, product placement occurs in stark contrast to what happens in commercial breaks.
In light of these characteristics, product placement has also become very popular with entertainment media producers, who often use it as an additional source of funding for their audiovisual productions.
The market for products that stand to benefit from this type of advertising continues to expand, especially with the emergence of digital influencers and the content they produce for their social media accounts.
Digital influencer marketing
Today, a growing number of social media users produce content to influence their followers' ideas and consumer behavior. Some of these 'influencers' attain a significant number of followers and credibility, making them an attractive option for companies interested in promoting their products. Beauty influencers who focus on the latest trends and developments in the beauty and cosmetics market are a well-known example.
These influencers are often compensated for producing professional content and enter into contracts and partnerships with companies wishing to reach out to their audience. Accordingly, they put out specific content for partner brands in exchange for payment or products and services, a phenomenon known as influencer marketing.
In light of the developments in technology in recent years and the significant potential of social media to influence people, influencers have assumed an important role in terms of advertising. This demands special attention from a legislation and consumer protection perspective.
The Brazilian Advertising Self-Regulation Council (Conar) – the body responsible for monitoring advertising campaigns in Brazil – defines influencer marketing as a "third-party message that encourages the consumption of goods and services promoted by so-called digital influencers, contracted by advertisers or advertising agencies."
To be considered "influencer marketing", it must involve:
The advertising of products, services, causes, or any other associated material;
Compensation – whether financial or otherwise – or a commercial relationship with advertisers or advertising agencies; and
Editorial control over the content the influencers publish – i.e., requests to provide greater or lesser information about the related products and services, or requests regarding the timing, frequency, or form of social media posts.
Product placement
Although more commonly associated with movie screens, product placement is also used within the context of influencer marketing. Influencers often publish posts using and recommending products and services via a more intimate approach. These posts usually undergo minimal production and appear to be more related to the influencers' everyday lives. For consumers, this advertising strategy offers a more "organic" appeal, making it easier to trust the influencer and any promoted trademarks.
The idea of spontaneously using or mentioning a trademark during a live broadcast, for instance, is a sensitive strategy, as the idea is to give the impression that this was a voluntary decision solely based on the product's quality – i.e., no payment, product or service was offered in exchange for the advertisement, and there is no agreement between the company and the digital influencer. Even though this is an accepted marketing strategy, the nature of the commercial partnership or economic gain must be explicitly communicated rather than merely implied or hidden.
Because influencers rely on the trust of their audience, it is important to pay special attention when products are not actually organically sponsored. The advertising aspects of the content must be clear and explicit in order to not mislead consumers.
Limits, rules and guidelines in Brazil
Article 20 of Brazil's Code of Ethics for Advertising Professionals establishes that "the nature of advertising material must always be explicit. Advertising professionals must expressly repudiate hidden advertising practices designed to mislead, deceive or confuse the target audience."
Explicit advertising is also in line with Article 36 of the Brazilian Consumer Protection Code, which provides that "all advertising material must be able to be easily and immediately identified as such by consumers."
As neither of these articles clearly stipulates how the advertising material should be identified, the most appropriate method for each audience must be adopted.
However, there are some minimum fundamental rules for all players, including the question of identification mentioned above. In 2021, Conar published a Digital Influencer Advertising Guide, recommending that the rules of the Brazilian Advertisement Self-Regulation Code should be adopted for content produced by social media influencers.
The guide emphasizes the need to identify advertising content as such:
"The referred content must be clearly identified as an advertisement. If this is not evident, an reference identifying the content as advertising is necessary to ensure compliance with this principle, by using the following expressions: publicidade [advertisement], publi, publipost [sponsored content], or others shown in the table attached, considering the term that may be best understood by the audience the communication is intended for. Given the volume and diversity of content in the media, the current need for standardized advertising identification terms or tools that ensure prompt perception of the nature of the disclosed message is emphasized."
The Digital Influencer Advertisement Guide also provides that:
"Whenever possible, the use of an identification tool, made available by the platforms, is recommended. Alternatively, the terms indicated should be explicitly mentioned in an ostensible, highlighted manner, including as captions. The information about the advertising characteristics of the post should be clearly visible, without hindering the advertisement's message."
Consumer legislation principles – such as trust and transparency – also apply, as consumers need to be able to understand as transparently as possible when content is indeed intended to be advertising.
For further information about brand strategies, follow the special series entitled Legal Challenges in Brand Positioning.
*With the collaboration of Júlia Leite Contri.