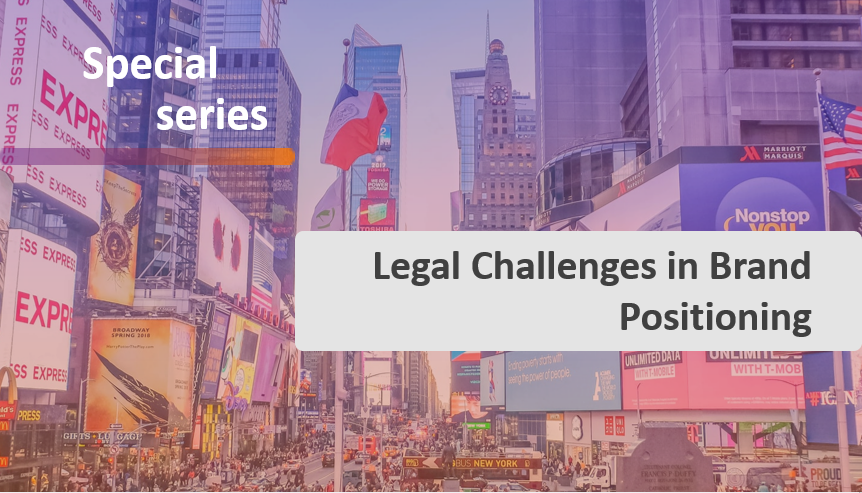 News and Business
Trademarks in the metaverse: legal challenges for Brazilian legislation
Companies seek to guarantee protection and expand their trademark rights in the virtual, cross-border world of the metaverse
The rapid, continual development of the metaverse and growing expectations of the business opportunities it presents – as well as the current state of technology in devices that serve to connect the real and virtual worlds – indicate that we may be on the verge of facing disruptive transformation in the short term.
More than just a virtual space for people to interact, the metaverse offers a unique environment for companies to connect with their target audiences and offer the best possible experience – often integrated and immersive – between different worlds. Naturally, distinctive signs and symbols in the metaverse also matter, and the competitive advantage they present demands companies pay attention to them.
With increasingly intense exchanges in a multi-connected zone that allows different parties to create and share experiences, companies are adopting new strategies to maintain and monetize the reputation and status they have built both in the real and virtual worlds. With the metaverse, companies can expand their operations to new spaces and audiences in various ways, such as creating digital versions of products linked to trademarks in the real world. Many companies have already begun engaging with the virtual world, producing wearable NFTs that users can purchase with their avatars.
However, while taking advantage of the opportunities this new world presents, companies should also take precautions and identify violations regarding the unauthorized use of their trademarks in the metaverse.
The World Trademark Review recently conducted research that found various trademarks or logos being traded for thousands of dollars on the NFT OpenSea platform without authorization from their holders. For instance, the research identified that the logo of Supreme, a skating and clothing brand, had been sold as an NFT on the platform for USD 3 million. Companies in the luxury fashion market have also found unauthorized virtual products for sale on the Roblox Metaverse platform, through which users can purchase accessories without authorization from their rightful owners.
Consequently, registering trademarks with the competent authorities in each country is important for maximizing the protection of assets in virtual environments.
Trademark protection in Brazil
Trademarks are industrial property assets that distinguish products and services from others of the same or similar nature. According to Brazilian legislation, trademark protection is based on the following three key principles:
Registration: determines that certain trademarks are only properly held after being registered with the competent authorities – i.e., the Brazilian National Institute of Industrial Property (INPI). Generally, priority must be given to whoever files a trademark registration application first. One exception, however, is that previous holders of a given trademark enjoy the right of precedence in registration processes;
Specialty: provides that the protection granted to a trademark refers solely to products or services developed by the entity that registered the trademark, in order to distinguish such products and services from other identical or similar ones;
Territoriality: restricts the protection for the exclusive use of a trademark within the limits of the country or region where the trademark was registered (i.e., Brazil), as determined by Article 129 of the Industrial Property Law (LPI). This principle was defined in the 1883 Paris Convention for the Protection of Industrial Property, which established protection for industrial property assets within the territory they are registered in.
Challenges of using and protecting trademarks in the metaverse
As trademark protection in Brazil is based on the principles mentioned above, the use and protection of distinctive signs in the various metaverses that already exist (or that have yet to be created) have led to a series of questions and concerns.
An important aspect of the metaverse is how its cross-border nature relativizes the principle of territoriality. Currently, metaverses are developed almost solely by private companies, which then set the rules to govern their own virtual environments.
Within this context, specific terms and conditions rule the use of intellectual property assets in these metaverses. Internet application providers can even implement internal rules and policies to combat the illegal use of trademarks – as is the case with Trademark Clearinghouse. Created by the Internet Corporation for Assigned Names and Numbers (ICANN) in 2013 as a response to concerns that third parties may infringe on previously registered internet domain name trademarks, the Trademark Clearinghouse functions as a global, centralized database of registered domain names.
Disputes involving the misuse of trademarks in virtual environments may lead to discussions on whether private terms and conditions should be applied to settle them or whether specific legislation should be enacted.
Given the metaverse's impact on the principle of territoriality, other issues arise from the potential conflict between the principle of registration – determined in Brazil's (and certain other countries') legislation – and the principle of the declarative or mixed system used in other jurisdictions.
As the lack of clear territorial boundaries creates problems in regard to which jurisdiction should be elected to settle trademark disputes in virtual environments, it is not possible to tell whether a trademark holder's rights over a trademark created in the metaverse (or for the metaverse) may breach the rights of a holder of identical or similar trademarks registered in a jurisdiction with access to the metaverse.
Effects of using trademarks
Despite the current uncertainty around the subject in light of shortcomings in the legislation, trademark holders wishing to extend the protection and use of their trademarks to the metaverse should seek registration with competent authorities that specifically designates their trademark's use in virtual environments, especially in jurisdictions where they are already used in the real world.
Indeed, certain well-established companies have already taken up this strategy. In October 2021, a sports brand filed new applications for tennis shoes and virtual apparel to protect its well-known trademarks in virtual environments. In another example, a luxury brand applied to register trademarks for a series of items, including virtual clothing and accessories for use in virtual environments sold both in-store and online.
It is also important for companies to consider both their current activities and how they may use their trademarks in the future when creating marketing strategies and protecting their intellectual property assets. Trademark registration applications should expressly include specific details related to digital environments, even if new trademark applications under different classifications are necessary.
More than ever, adopting a robust protection strategy is necessary today, as it can mitigate or even avoid future problems. Adequate trademark protection regarding the metaverse will certainly reduce the risk of inquiries and facilitate taking action in the event of a dispute. Lawyers can support trademark holders in determining and protecting their rights by preparing a list of activities, goods, and services that could be applied to virtual environments.
Companies should also monitor virtual platforms as part of their brand protection strategy to identify unauthorized use of their assets within the metaverse.
The metaverse is still in its early stages, and many of the currently prevailing doubts are similar to those that emerged with the birth of the internet in the 1990s. Trademark holders will need to adapt to this new scenario and outline the criteria to exploit and protect their assets, given that courts, governments, private platforms, and international organizations will also need to adjust their regulations to keep up with the new reality.
For further information about trademark strategies, follow Mattos Filho's special series Legal Challenges in Brand Positioning.
*In cooperation with Ana Flávia Marques.