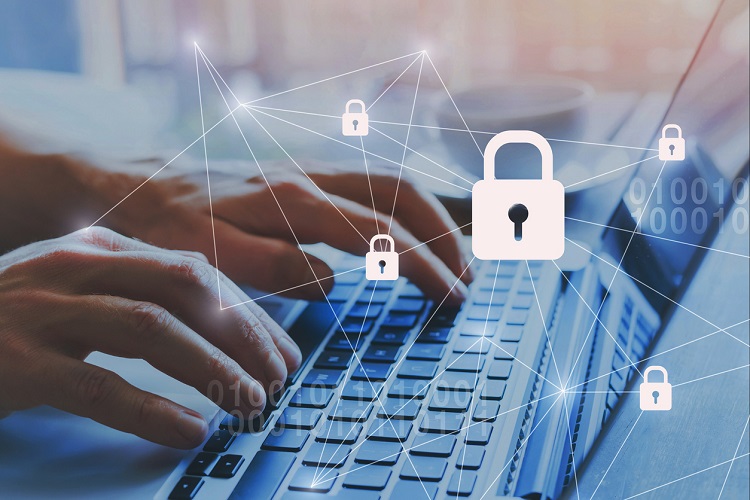 News and Business
Tech Legal: discover the main trends in the world of digital platforms
Professionals from Mattos Filho's multidisciplinary technology area highlight the hot topics in the sector
​As time goes by, technology is increasing and has been incorporated into company business models. Companies are evolving in how they structure themselves and how they harness innovation in regard to the dynamics of internal and external processes, partner and supplier database access or the offering of new products and services.
Therefore, we can see developments in market competitiveness, which is linked to a more mature economy and an increase in transparency. This is even reflected in the actions of regulatory agencies, who need to keep themselves up to date with the technological revolution.
Formed by specialists across several areas of Law, the multidisciplinary Mattos Filho Tech Group has outlined the leading trends and discussions in Brazil involving Tech Legal.
Innovation in the payments sector
2020 was marked by important developments in the digital payments sector, with some of the main regulatory initiatives including the launch of the Pix instant payments system, the advancement of Open Banking and the development of a payment card receivables registry. "There was momentary concern about whether progress would be halted in respect to these issues with the onset of the pandemic, but in fact the opposite happened. In line with the movement towards further digitalization, the payments sector has gained an even greater relevance," explained Larissa Arruy, a partner from Mattos Filho's Banking and Financial Services practice.
At the same time, the data sector also reflect important developments, mainly due to Brazil's General Data Protection Law (LGPD) taking effect in 2020. Although companies have had two years to prepare for this moment, changing culture in relation to data protection has perhaps been the biggest challenge, according to  Mattos Filho Tech partner Paulo Brancher. "Companies have had to get used to this new universe and are still a way off from understanding that alongside innovative products and services, customer data is a valuable asset, and there are now a series of rules that need to be taken into account."
According to the professionals, companies should also see privacy concerns as an asset, as well as something that customers and clients pay attention to as much as other issues. Moreover, investors are impacted as more secure and transparent mechanisms become increasingly attractive.
Outlook for 2021
The coming months should see the evolution and further consolidation of the processes that were initiated in 2020. Initiatives such as Pix, Open Banking and the registration of receivables are all deeply rooted in technology, and their development is thus reliant on the adaptation of both market participants and the Brazilian Central Bank.
Another development worth highlighting concerns the regulation of the foreign exchange market. A public consultation that ended in January opened space for debate about competitiveness in this market, as it proposed that other agents would be able to operate and participate.
Freedom of speech on digital platforms
With the ever-growing number of users on social networks, there is also an increase in the production of online content. The debate around content moderation has become essential, and content platforms are coming under scrutiny — especially in the current age of fake news.
This discussion encompasses several aspects, one of which concerns the responsibility of platforms in the conflict between users' freedom of expression and privacy. "Under Article 19 of the Civil Internet Framework, ISPs are only held liable if they fail to remove third-party content after receiving a court order. This has given ISPs clarity regarding the law, exempting them from the responsibility to control content and exercise 'private jurisdiction'. The Supreme Federal Court is about to judge the constitutionality of Article 19, in what promises to be a landmark decision in defining the future business models of these companies," explained Fernando Dantas, a partner from the Litigation and Arbitration practice.
The discussion about whether content regulation should be responsibility of the courts or of the platforms themselves — via acceptable use policies — is relevant and complex. It impacts the entire business model of companies providing online content, who, if responsible, would have to take on the role of regulators.
Irrespective of the role of courts, ISPs have already taken action by implementing certain terms of use and policies to prevent the sharing of illicit content on their platforms. "This action has been questioned, based on two interpretations of Article 19 — firstly, that third-party content can only be removed with a court order, and secondly, that providers have the prerogative to remove content but no legal duty to do so," said Nicole Moreira, a partner from the Litigation and Arbitration area.
Defining objective criteria, adhering to public policies and considering the internet as an open space for debate are among some of the challenges ISPs faces in developing content moderation policies.
Cade and digital markets
2020 saw the Conselho Administrativo de Defesa Ecônomica (Cade) taking several relevant actions involving digital markets within the scope of controlling structures and conduct, as well as advocacy. "Digital Markets continue to be a priority focus for antitrust enforcement both in Brazil and worldwide," affirmed Michelle Machado, a partner from the Antitrust area. With respect to advocacy, there was a publication of a study addressing antitrust policy in digital markets and in monitoring markets, which Cade used to send requests for information on transactions carried out by active players in this sector over the past decade. In terms of the control of structures, Cade analyzed fewer transactions involving digital platforms in 2020. However, it did confirm a trend towards the more flexible use of traditional antitrust analysis tools and a tendency to give more weight to the particularities of the affected markets' competitive dynamics. Finally, there was significant growth in the number of complaints submitted to Cade by clients and competitors questioning commercial practices adopted by digital platforms.
Trends for 2021
Cade's work on the investigations front is only expected to intensify in 2021. According to Antitrust partner Marcio Soares, "investigations concerning matters related to the use of technology — including by more traditional companies — will increase, whether these stem from client or competitor complaints or from Cade's own initiatives."
The use of data and its relevance in gaining competitive advantage, potential competition from players in adjacent markets (and its ability to influence incumbent players) and the limits on Cade in using preventative measures for enforcement are all among the topics expected to gain more relevance in discussions involving Cade and digital markets in the coming year.