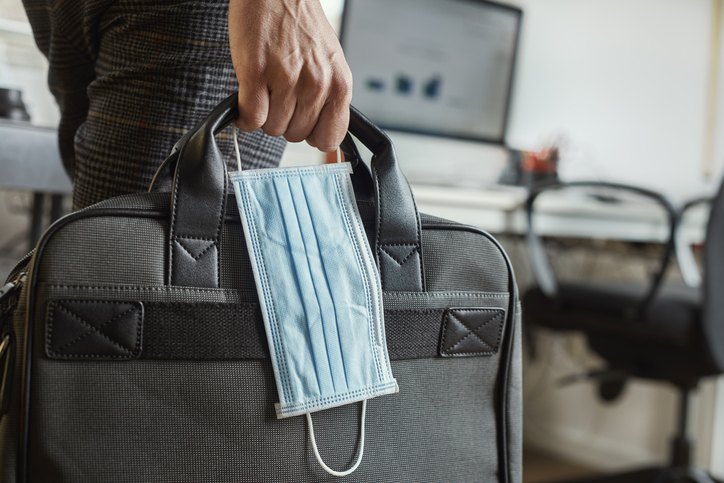 ​Understand what the main aspects are to be evaluated in the resumption of non-essential activities through a multidisciplinary view:
Regulatory issues
Rules may vary from state to state; Companies may be subject to sectoral regulation.
Hire an epidemiologist or other specialist capable of advising on a risk mitigation plan, with the assistance of the company's physician;
Monitor updates to regulations on access restrictions, locomotion, and opening of establishments, factories, and businesses.
Health issues
Communication to employees about the procedures and benefits of implementing non-pharmacological measures, such as diagnostic tests, wearing masks, etc.;
Definition of a diagnostic test methodology to be provided to employees;
Rules on compulsory notification for Covid-19 cases to health authorities and confidentiality of the employees' health data;
Monitoring of employees potentially exposed to the virus and implementing differentiated policies for groups considered to be at higher risk of contamination;
Providing remote assistance to employees and their dependents through telehealth and telemedicine services.
Labor issues
Keep employees who belong to the risk group working remotely, in addition to providing special care to vulnerable groups;
Establish a protocol for medical exams and tests of employees and third parties;
Reorganize the work environment and provide hygiene materials and PPEs;
Train employees on health issues and occupational safety in the context of Covid-19;
Check the relevance of negotiating preventive measures with the labor union;
Communicate employees about the risk mitigation plan.
Pension issues
Maintain a documentary collection of all policies and
measures that are implemented to reduce the risk of
contamination by Covid-19;
Data protection issues
Do not use the health data collected in the context of the Covid-19 pandemic for purposes other than those provided for by law;
Prepare a report on the impact of personal data protection;
Provide clear and complete information on practices and procedures;
Limit data processing to the minimum necessary and prepare exclusion procedures after the pandemic;
Monitor potential or confirmed cases of Covid-19 contamination, keeping the pseudonymized data;
Make sure that the use of geolocation and device tracking tools of employees are in compliance with labor laws and personal data protection laws.
Compliance issues
Communicate best practices and policies to avoid contamination in the workplace;
Avoid face-to-face compliance training, opting for e-learning platforms;
Be attentive to the reporting channels and reports of improper practices or misconducts resulting from remote work;
Adapt the control and internal investigation procedures that require face-to-face interaction and physical proximity, such as interviews.
Real estate issues
In the restructuring of the work environment, pay attention to the rules and regulations concerning regional building works and condominium rules;
Confirm in the lease agreement any need for prior approval of the lessor to carry out renovations or improvements to scale the space in compliance with the distance protocols, if necessary;
Observe the condominium rules applicable to the admission of people, among other cohabitation standards that have changed in the context of the pandemic, and physical proximity, such as interviews.
Respect the rules of occupancy limits (among other rules) under the penalty of administrative sanctions from the local government, as applicable.
Click here to see and download our material about this content.