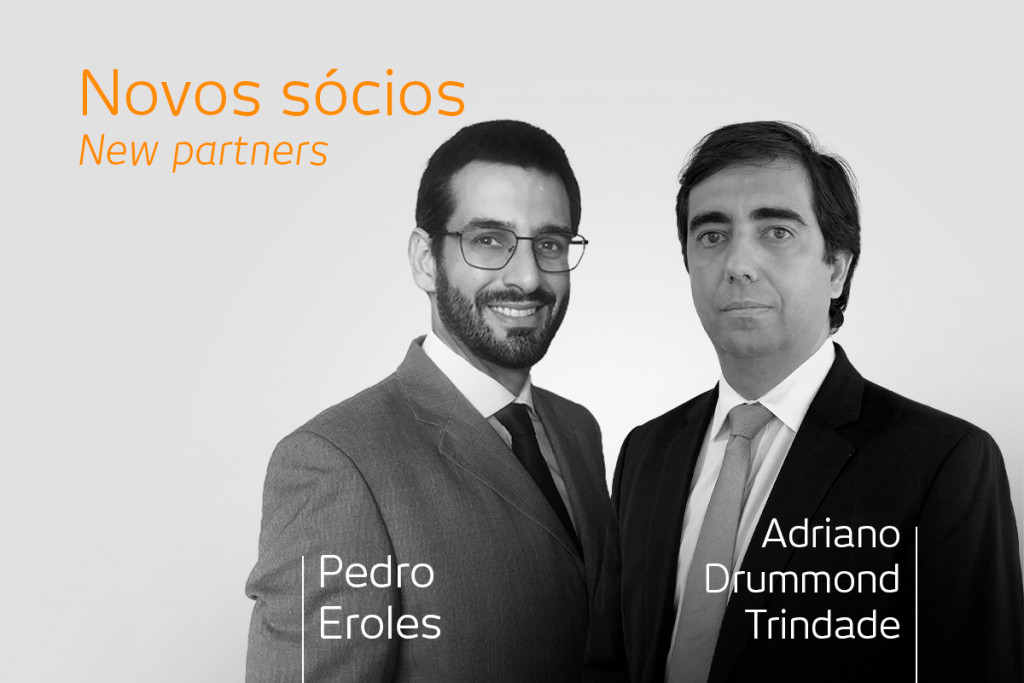 Institutional
Mattos Filho Welcomes Two New Partners
With a total of 109 partners, the firm expands its operations in the infrastructure and banking sectors
​Mattos Filho has announced the admission of new partners Adriano Drummond Trindade and Pedro Eroles to the firm, joining the areas of Infrastructure and Energy, and Banking and Financial Services respectively. The firm is now commencing 2021 with a total of 109 partners, reinforcing its commitment to continuous growth and its long-term vision.
"Mindful of its clients' needs, Mattos Filho always seeks to anticipate trends and provide customized legal solutions. The arrival of the new partners allows for the strategic expansion of our service in these areas, which are of vital importance in the current economic scenario. With their expertise, they will further contribute to work which has already been carried out and to future projects, in line with the full-service excellence which constitutes an integral part of the Mattos Filho brand," Roberto Quiroga, the firm's managing partner, confirmed.
Growth of the Infrastructure Area and Operations in Brasilia
With experience in contracts, mergers and acquisitions, mining policy and regulatory issues, Adriano Drummond Trindade has joined the Infrastructure and Energy area, with a focus on mining – an industry that has contributed to the resumption of economic growth in Brazil. A professor at the University of Brasilia (UnB) and holding a master's degree in Natural Resources Law and Policy from the University of Dundee in the United Kingdom, Adriano has substantial experience both domestically and internationally in advising clients about issues related to mining law and policy. In addition, he frequently teaches courses at Brazilian and foreign institutions and has worked on the development of initiatives in the same area for other governments. Based in Brasilia – where mining sector regulatory bodies are also located – Trindade will expand Mattos Filho's activities in the nation's capital, where another three of the firm's partners already operate in other areas of legal practice. Mattos Filho's Brasilia office is a point of reference for clients and other stakeholders in dealing with the consultative, regulatory and judicial demands of federal public authorities and higher courts.
Consolidation of the Banking Area
With a PhD in Law from the University of São Paulo (USP) and a role as a visiting researcher at the University of Edinburgh in the United Kingdom, Pedro Eroles joins the firm in the Banking and Financial Services area. Based in São Paulo, Eroles has substantial experience in advisory matters for financial institutions, payment institutions and fintechs, as well as in highly diverse types of operations in which regulated entities are involved, including financing, mergers and acquisitions, and debt operations. Also a consultant for the Journal of the General Counsel for the Central Bank of Brazil, Eroles' arrival to the firm seeks to consolidate Mattos Filho's operations in the financial and payments industry, focusing on innovative and multidisciplinary projects.