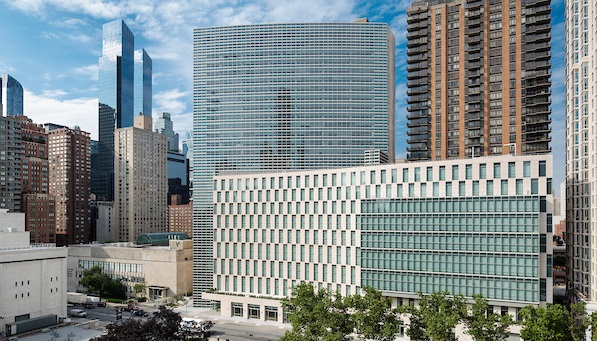 Institutional
Mattos Filho launches second edition of Structural Issues in Law Firm Management
Program unveils best practices in the management of law firms, including business models, compensation systems, and governance
Subjects
​Brazilian law firm Mattos Filho has announced the launching of the second edition of Structural Issues in Law Firm Management, a program conducted in collaboration with New York's Fordham Law School, one of the top law schools in the United States. The program will be held from January 28 to May 6, 2022.
In a time of constant changes and innovation in the legal sector, the program takes a comprehensive look at law firm management, bringing several leaders from the legal space together to discuss best practices and key issues for the successful management of law firms.
"We are delighted to launch the second edition of Structural Issues in Law Firm Management," said Amadeu Ribeiro, the partner responsible for running Mattos Filho's office in New York. "In addition to drawing from the knowledge and expertise of top leaders in the legal industry, participants in this edition will have the opportunity to network and exchange experiences during the program. It's exciting to partner with Fordham Law School once again to welcome members of the legal community from around the world into the program."
The program is recommended for partners, senior associates, and leaders in management positions at law firms. The weekly classes will take place online on Fridays, from 9 am to 10:30 am (New York time). To celebrate the end of the program, there will be an in-person cocktail event at Mattos Filho's New York office and an on-campus master class at Fordham Law School, scheduled for May 12 and 13, respectively. Participation in these events will be optional and contingent on public health developments.
Toni Jaeger-Fine, Assistant Dean for International and Non J.D. Programs at Fordham Law, is enthusiastic about the program: "Fordham Law School is thrilled to build on the success of our inaugural program on Structural Issues in Law Firm Management with refined topics and some new speakers, including Eric Grossman, the chief legal officer of Morgan Stanley. We are enormously proud of this program, and especially our partnership with the Brazilian powerhouse law firm Mattos Filho."
The program covers the following topics:
Firm Strategies and Business Models;
Compensation Systems;
Firm Structures and Governance;
Law Firm Leadership;
Recruiting, Training, and Retaining Talent;
Pricing and Efficiency;
Branding, Communications Strategies, and Business Development;
Technology and Cybersecurity;
Client Relationships.
To obtain more information and register for the program , please go to the website. Early Bird discounts are available until November 22.
Launched in February of this year, the 1st edition of Structural Issues in Law Firm Management was met with wide acclaim. With over 30 speakers regarded as leading voices in the legal sector, the program received more than 170 participants from 22 countries, including the United States, Brazil, Panama, Peru, Poland, Portugal, Spain, the United Arab Emirates and Uruguay.
About Fordham Law School
Located in New York City, Fordham Law School cultivates a vibrant, collaborative and diverse community with intellectual curiosity, professional skill and a commitment to service vital for creating lawyers and legal scholars who can move our profession, society and world forward. Follow Fordham Law School on Facebook, LinkedIn, Twitter and Instagram.
*The summary of this article is available in French, Japanese and Italian at this link.