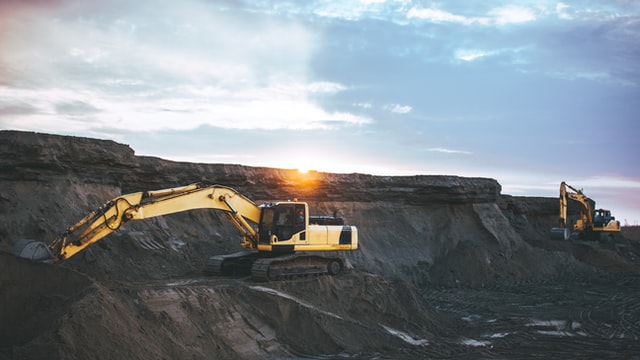 News and Business
Brazil's National Mining Agency issues resolution on waste and tailings
New regulation optimizes environmental management and provides increased legal certainty for waste and tailings operations in Brazil
Subjects
​On December 2, 2021, Brazil's National Mining Agency (ANM) approved a resolution providing for the exploitation of tailings and waste derived from mining operations. Having been in the making for almost two years, ANM Resolution No. 85 is set to take effect as of January 3, 2022.
The main purpose of the resolution was to regulate the exploitation of waste and tailings, which exploitation already takes place in several mining operations in Brazil. In practical terms, it also brings about more efficiency in the economic use of mineral resources and in the management of waste and tailings. Global trends and new technologies have also played a role in influencing the creation of this new regulation.
Changes and new concepts
ANM Resolution No. 85 presents some important concepts, such as the concepts of waste (naturally occurring material extracted in mining operations and discarded prior to processing), and tailings (material discarded during and/or after processing). Importantly, the resolution is based on the premise that waste and tailings make up an integral part of mines from which they were produced, even if such materials are disposed of outside the limits of the mineral right area (Article 2, which also provides that whenever such disposal takes place outside the boundaries of the mineral right, a mining servitude must be implemented).
In addition, the fact that mining operations may be suspended does not affect the concept that links waste and tailings to the mine they were originated from, meaning that, as long as a mining title is in force, a new mining permit will not have to be issued (Article 3). Notwithstanding the concept of mineral right traditionally used by the mining sector, ANM Resolution No. 85 provides for the definition of mining title (título autorizativo de lavra), i.e. the mining concession, the license registration, the garimpeira permit, the extraction registration, and the extraction permit (guia de utilização, which has limitations inherent to its sole nature, as this type of permit does not represent a mineral right on its own).
On the other hand, if the waste or tailings are disposed of in areas deemed as free or subject to a mineral right held by a third party, without an existing mining title, then a new title will be required to exploit such waste or tailings (Article 5). It is worth pointing out that, for the purposes of the resolution, areas subject to tender (disponibilidade) will be considered as linked to a mineral right, which means that future holders of such mineral right will be able to exploit waste and tailings located on the mineral right area (provided these materials are not linked to another mining title in effect at the time).
By linking the right to exploit waste and tailings to a mining title in effect – even if those materials have been disposed of outside the area subject to the mineral right – the ANM has sought to bring an end to doubts over rights to access and ownership, as well as over applications for mineral rights for areas deemed as free where waste and tailings are disposed of.
Changes to the Mine Development Plan and Inclusion of New Substance
Now that ANM Resolution No. 85 requires Mine Development Plans (in Portuguese, PAEs) to include the necessary structures for disposing of waste and tailings, mining companies may need to adjust their respective plans. That will be so required whenever the existing PAE does not provide for the exploitation of these materials, including details on changes to the production process or scale of production. Amending the PAE may be done by electronic submission to the ANM. In the same regard, annual mining reports (RALs) must show data on tailings and waste.
Before ANM Resolution No. 85 was issued, there were certain doubts about whether companies could exploit tailings and waste made up of substances other than those included in their mining title. Previously, a report and presentation on any new substances were required, which was not always suitable given the particularities of using new substances in tailings and waste. Now, titleholders shall request an amendment to their mining title, so as to include the new substance(s), with due regard to the technical elements provided for in Annex II of the resolution. Thus, this new process eliminates uncertainty about including additional mineral substances in mining title.
Reduced statutory royalty
The reform of the statutory royalty (known as Financial Compensation for the Exploitation of Mineral Resources – CFEM) implemented in 2017 provided for the possibility of a 50% reduction in the CFEM rate when exploiting mineral substances associated with tailings and waste in other production chains (Article 6, Paragraph 7 of Law No. 7990/1989, as amended by Law No. 13540/2017). To make this reduction possible, ANM Resolution No. 85 determines that when applying to amend a mining title to include the new associated substance, titleholders must also report which production chain the new substance is intended for.
The reduction in the CFEM rate represents a financial incentive for using tailings and waste, optimizing the mineral production process and environmental management.
Environmental licensing
With the publication of the new resolution, ANM has sought to take advantage of the environmental benefits arising from the efficient use of tailings and waste. For that very purpose, it is important to verify whether the current environmental license adequately contemplates the exploitation of tailings and waste. It may therefore be necessary to request a new license with the competent environmental agency (Schedule I, item 7, letter "b", and Schedule II, item 5, letter "b").
Tailings dams
Tailings that have yet to be exploited are often stored in tailings dams, and companies that wish to do so must observe Brazil's National Policy for Dam Safety and the rules applicable to mining dams.
Furthermore, interested parties must provide technical documentation indicating the dam's volume, the amount of material contained within it, average ore concentration, the structure's associated potential damage (DPA) and the risk category (CRI). This will allow the ANM to carry out a thorough assessment of the intended use.
A step forward for mining in Brazil
While Brazilian legislation already allowed the exploitation of tailings and waste, the ANM's new resolution introduces a greater level of legal certainty about the ownership of tailings and waste, as well as clarifying the necessary basic concepts and procedures for developing this activity further. Equally important is the fact that through this resolution, Brazilian mining regulation shows clear signs that it is modernizing in regard to environmental and waste management, in line with the ESG concerns that have been guiding the international mining sector.
With Resolution No. 85, the ANM seeks to enable greater access to, and use of, mineral resources by bringing them within the scope of environmental management. This evolution should lead to benefits for the environment, with a more streamlined and efficient exploitation of mineral deposits, tailings and waste.
For further information on ANM Resolution No. 85, please contact Mattos Filho's Infrastructure & Energy practice area.