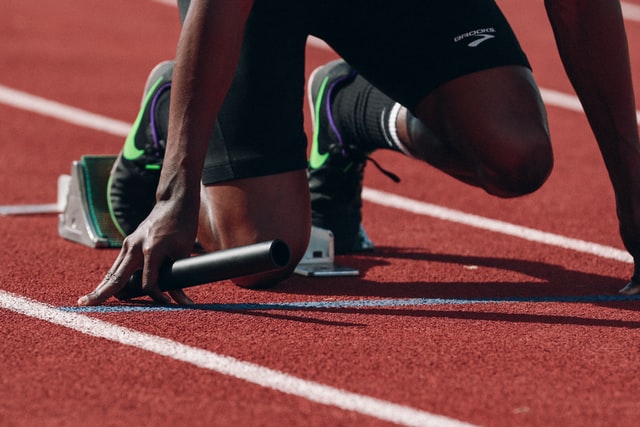 News and Business
Sports broadcasting bill on track for approval in Brazil
If passed, broadcasters, clubs and fans will need to adapt to legislative changes
Subjects
The impact of sport on society around the world — both historically and in the modern day — is nothing new.  Whether considering its positive effects on people's physical and mental health or its ability to unite highly diverse groups of people behind a particular team, sport is clearly one of the most powerful cultural phenomena worldwide.
Beyond the ritual and ceremony of sport itself, the ever-increasing professionalism and global reach of sporting competitions have led to investments and revenue on an enormous scale. Media companies have played a significant role in this development, especially through their involvement in negotiating broadcasting rights. In Brazil, the popularity of football (or soccer, as it is otherwise known) has led to a huge demand for broadcasting matches. This has become one of the main sources of revenue for football clubs, while also guaranteeing broadcasters regular audiences and revenue from advertising and sponsorship deals.
Arena rights
The concept of 'arena rights' (broadcasting rights or
direito de arena in Portuguese) directly relates to a form of royalties paid to athletes for having their image broadcast during sports events. For athletes, it is a legally protected right, and separate from any professional contract they may enter into with their respective clubs.
Football clubs in Brazil currently manage arena rights, and both the home and visiting teams must give prior authorization for a match to be broadcast. In most cases, television networks acquire exclusive broadcast rights to guarantee an audience that can be reached by sponsors.
Background
Arena rights in Brazilian legislation have their origin in the Copyright Law of 1973 (Law No. 5,988/73), which gave sporting entities the exclusive right to authorize electronic broadcasting for paid-entry sports matches. This law also determined that 20% of the fee broadcasters paid clubs for authorization would be distributed equally amongst the participating athletes.
In 1988, Brazil's Constitution established the protection of individual participation rights in collective works and the protection of image and voice rights (including for sport), under the terms of Article 5, paragraph A, item XXVIII. It also established the duty of the State to promote formal and non-formal sports practices while respecting sporting entities' autonomy in defining their own legal nature, as per the terms of Article 217, item I. This provision was crucial for sports clubs to no longer be recognized merely as sports associations, making it possible for them to also be organized as formal companies.
In 1993,


Law No. 8,672 (known as 'Zico's Law' in honor of Arthur Antunes Coimbra — Zico — a former Brazilian footballer and Secretary of Sport) took effect, seeking to regulate the work of professional athletes and the management of sports clubs. This law revoked the articles in the 1973 Copyright Law pertaining to arena rights, introducing new wording that included them directly within the scope of sports law rather than only as a civil right.
A mere five years later, Zico's Law was revoked when


Law No. 9,615/1998 ('Pelé's Law') took effect, which still stands today as the principal legislation for sports law in Brazil's legal system. Despite revoking the previous legislation, Pelé's Law only introduced modifications to the text that concerned arena rights.
As per Article 42 of Pelé's Law, sports associations have the right to negotiate, authorize (or prohibit) any form of broadcasting of the sporting events its athletes participate in. Moreover, 20% of the fee clubs receive for authorization would be distributed equally amongst these athletes. Due to this regulation, athletes would have the right to receive revenue corresponding to broadcasts of sporting events they are involved in, while broadcasting rights for such events would depend on negotiations between the home and visiting teams.
Pelé's Law was eventually changed by


Law 12,395/2011, which reduced the percentage of fees due to athletes and corresponding unions from 20% to 5%. As these fees are considered to be civil in nature, they are therefore not classified as part of athletes' salaries.
Potential amendments to arena rights
With the publishing of


Provisional Measure No. 984/2020 (known in Brazil as the 'MP do Mandante') in June 2020, significant changes to arena rights were proposed in light of the Covid-19 pandemic. The new measure sought to change the wording of Article 42 of Pelé's Law by providing that only home clubs — as the entities in charge of hosting a given match — needed to authorize broadcasting and negotiate with networks. Therefore, visiting  teams were not involved in this decision-making process.
These changes also transformed how sports clubs addressed broadcasting rights, especially given the rise of new streaming technologies that are set to be a major competitor to traditional television networks. As an example, Brazil's National Basketball League (NBB) recently ended a ten-year partnership with networks Globo and SportTV, opting to broadcast matches across a variety of channel and digital platforms, including Band, Fox, ESPN, Facebook and Twitter.
However, as Congress failed to formally vote the provisional measure into law by the regulatory deadline, it became invalid in October 2020.
 Bill 2336/2021
On July 14, 2021, the House of Representatives approved a bill (PL 2336/2021) based on Provisional Measure No. 984/2020.
The bill is now set to be debated in the Senate — if approved, it will then be subject to presidential sanction.
However, should the bill eventually become law, its regulations would not apply retroactively to contracts signed before it took effect. For example, contracts concerning the first division of the Brazilian Football League will be in effect until 2024. They would thus still follow the current legislation that requires both home and visiting clubs to authorize and negotiate broadcasting.
Other countries
The exclusive rights of home teams to authorize broadcasting can also be seen outside Brazil, especially in European football leagues. In some countries, these rights belong to other entities — such as in Spain or Italy, where clubs are legally obligated to assign these rights to the governing bodies of each league. In France, on the other hand, these rights are assigned to the French Football Federation, which is then responsible for passing them on to clubs.


Source: globoesporte.com
In England, although the legislation permits clubs to negotiate with broadcasters separately, the clubs usually negotiate as a collective. The matches can thus be organized into packages and then auctioned off, as football matches are only available on pay-tv and subscription services.
Upcoming developments
If Pelé's Law is indeed changed, important negotiations for broadcasting rights affecting competitions from 2025 will need to take place. The proposals set out in PL 2336/2021 would only affect the configuration of future competitions that are not under contracts already in place.
From another point of view, changes to Pelé's Law arising from the bill would theoretically allow clubs — including smaller ones — to have greater bargaining power in broadcasting negotiations for matches. There is also the possibility of a shift in trends that may serve as a disincentive towards
pay-per-view subscriptions, which are usually purchased by loyal fans who wish to watch matches that are not always broadcast on free-to-air or pay-tv networks.
Finally, it remains to be seen how the contractual transitions brought on by the potential changes to legislation will take place, considering the scale of the contracts typically signed between large television networks and large football clubs. There is also the question of how fans would adapt to these changes, which would undoubtedly have impacts on how one of Brazil's biggest passions — football — is watched.
To learn more about this topic, please contact Mattos Filho's
Entertainment area.
*With the collaboration of Isabela Ceccarelli.