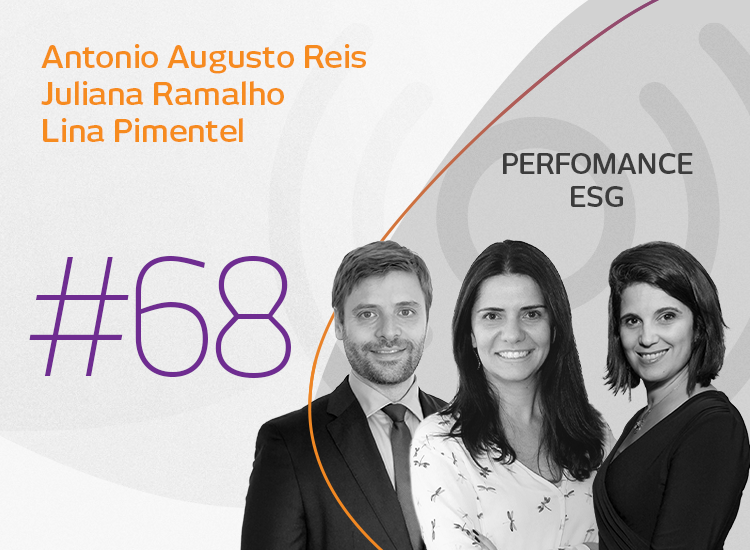 News and Business
Expectations and goals for countries at COP26
Conference will evaluate results of Paris Agreement commitments and discuss alternative solutions for fighting climate change
​The twenty-sixth meeting of the United Nations Climate Change Conference – COP26 – marks the latest attempt countries from around the world to address the question of the fight against climate change. Set to take place in Glasgow between October 31 and November 12, 2021, the conference was originally scheduled for 2020 but postponed due to the Covid-19 pandemic.
Despite ongoing uncertainty and pandemic-related travel restrictions in the United Kingdom, all 196 signatories to the United Nations Framework Convention on Climate Change (195 countries and the European Union) are expected to be in attendance. A series of events run by civil society organizations, international organizations and businesses will also take place as part of the conference.
COP26's main objective is to evaluate the results of the Paris Agreement, adopted at COP21 in 2015 and ratified by 191 of the convention's signatories. The Paris Agreement aimed to help implement the United Nations Framework Convention on Climate Change – the result of the 1992 Earth Summit – to provide a stronger response to the threats of climate change, as well as to regulate certain points of the Paris Rulebook. The agreement represents a commitment from signatory states to keep global warming "well below 2ºC", "making efforts" to stabilize it at 1.5ºC in relation to pre-industrial levels.
Portuguese speakers seeking to understand a little more about COP26 are recommended to listen to an episode of the Único Podcast's Performance ESG program titled 'COP26: conheça os principais temas e as soluções esperadas para reduzir os impactos climáticos' (links to other podcast players are available at the end of the article).
Urgent need for action
Given the urgent need for action on climate change, COP26 carries the weight of high expectations. In August 2021, the UN-linked Intergovernmental Panel on Climate Change (IPCC) published the first of three studies for its Sixth Assessment Report, drawing alarming conclusions. It revealed that human impacts are causing global warming to occur at a rate faster than previously anticipated, as well as demonstrating that the world faces unprecedented – and in some cases irreversible – shifts in the global climate. The study also found that the world is already close to reaching the 1.5ºC limit (which will probably occur by 2040), while extreme weather events will become an increasingly frequent reality.
Certain shortcomings within the provisions of the Paris Agreement stand out, such as:
Transitioning from the mechanisms provided for in the Kyoto Protocol to the new mechanisms;
Adopting corresponding adjustments in order to avoid double-counting of emission reductions;
The need to comply with Nationally Determined Contributions (NDCs) before trading carbon credits;
Taxation of transactions covered by Article 6 of the Agreement;
The acceptance of carbon offset mechanisms;
In regard to sharing funds to finance other activities covered under Article 6 and actions to adapt to climate change in vulnerable countries, COP26 is expected to promote action for combating the effects of climate change that have already been identified. It is also likely to push for countries to commit to more aggressive greenhouse gas emissions targets from 2030, with the aim of maintaining global warming at 1.5ºC by 2050.
In addressing these shortcomings, developments at COP26 should be based around the following four pillars:
Regulating voluntary cooperation mechanisms, especially those provided for in Article 6.2 and Article 6.4. The former allows countries to trade 'credits' representing mitigated greenhouse gas emissions in order to exchange Internationally Transferred Mitigation Outcomes (ITMOs), while the latter consists of a market mechanism for emissions reduction projects that are developed in one country and financed by another, which receives the generated credits (a carbon market instrument known as the Sustainable Development Mechanism);
Defining methodologies, forms of monitoring and transparency criteria for NDCs;
Discussing processes for adapting to a zero-carbon economy by 2050;
Defining financing (especially by developed countries) for initiatives to mitigate climate change around the world – particularly those in developing countries.
Provided for in Article 6.4, regulation of the Sustainable Development Mechanism will allow carbon credits to be traded between public and private entities, potentially increasing the value of the credits and the scope for trading them.
Carbon market regulations in Brazil
Expectations for COP26 are equally high within Brazil. The climate agenda has been gaining momentum in the National Congress and a bill aiming to regulate the carbon market is currently being debated in Brazil's House of Representatives.
Passing the bill may improve the country's international standing in relation to environmental issues, which has taken a significant hit in recent years. If legislation and regulations allow for interconnecting with international carbon markets, Brazil will be able to position itself as a carbon credit exporter to countries that are unable to meet greenhouse gas reduction targets. This movement could also lead to the circulation of large sums of money around existing assets, which could be reinvested in domestic low-carbon initiatives to mitigate local climate change impacts.
Podcast
Listen on your preferred platform (in Portuguese):