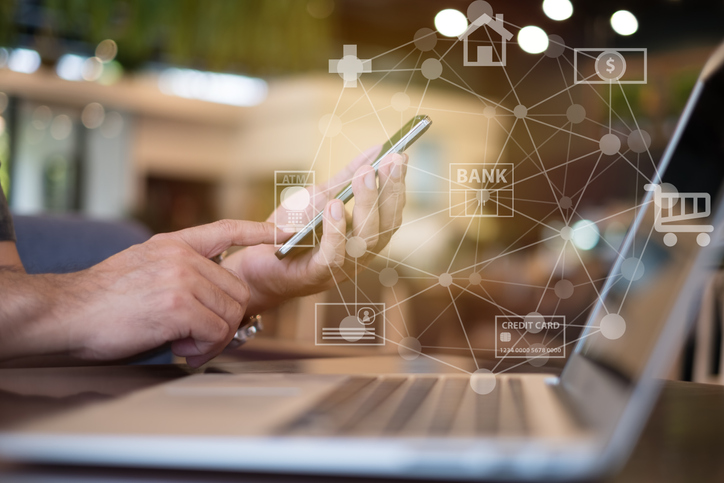 News and Business
Regulations for international transfers and foreign exchange in Brazil
Effective since October 1, new resolutions aim to improve international payments and international transfer services
Subjects
​​On September 9, 2021, the Brazilian Monetary Council (CMN) and Brazilian Central Bank (BCB) published new resolutions seeking to improve and consolidate international transfers and foreign exchange regulations. CMN Resolution No. 4942 and BCB Resolution No. 137 result from drafts that the two institutions submitted for public consultation between November 12, 2020, and January 29, 2021.
According to the BCB and CMN, the new regulations consider new business models and innovations in technology linked to international payments and transfers. They also take into account significant developments that have occurred within the domestic payments market, including the increased participation of payment institutions and rising use of payment accounts, first introduced by a 2013 law.
Above all, the resolutions amend rules established by a previous CMN resolution from 2009 and a 2013 BCB circular letter.
The new resolutions became effective on October 1, 2021. However, there is an exception for certain provisions concerning payment institutions' operations in foreign exchange markets, which are set to take effect in 2022, as outlined below.
International payments and transfers
The BCB's new resolution classifies certain services regarding foreign exchange transactions or international transfers conducted in Brazilian reais (BRL) as 'eFX' services, enabling:
The purchase of goods and services in Brazil or abroad, either in-person or via eFX providers' payment solutions integrated with the eFX e-commerce platform;
One-way transfers of up to USD 10,000 (or the equivalent in other currencies);
Funds transfers between Brazilian accounts and foreign accounts held by the same entity of up to USD 10,000 (or the equivalent in other currencies);
Withdrawals in Brazil or abroad.
Regarding transfer limits, it is not permitted to break up transactions into separate installments. The legislation also prohibits any form of compensation linked to sending or receiving payments for clients of eFX providers.
The following BCB-authorized entities may now provide eFX services:
Commercial banks, investment banks, development banks and foreign exchange banks;
Savings banks;
Funding agencies;
Credit, finance and investment companies;
Securities brokerage companies, securities dealers and exchange brokerage companies;
Payment institutions.
Other legal entities may provide such eFX digital payment solutions exclusively for purchasing goods and services, provided there are no specific legal or regulatory impediments to doing so. These transactions are also limited to USD 10,000 (or its equivalent in other currencies).
Foreign exchange market authorization for payment institutions
According to the amendments proposed to the 2009 CMN resolution mentioned above, as of September 1, 2022, BCB-authorized payment institutions will be able to conduct foreign exchange transactions:
For settlements of up to USD 100,000 (or its equivalent in other currencies);
Within the interbank market;
For arbitrations both in Brazil and abroad.
However, payment institutions are still prohibited from receiving or sending both domestic and foreign currency in cash, as their foreign exchange operations must be carried out solely by electronic means.
Payment institutions seeking the BCB's authorization to operate in foreign exchange markets must appoint a specific director responsible for overseeing foreign exchange operations. As per the BCB's established terms, they must also present a project with clearly defined basic operational objectives and actions, both in order to ensure compliance with exchange regulations and help prevent money laundering or other financial crimes considered in a 1998 law.
Regulations for prepaid payment accounts
Whether the account holders are based in Brazil or abroad, the new regulations establish that prepaid payment accounts in Brazilian reais must have the following characteristics:
The accounts must be held in institutions that have been authorized to operate in foreign exchange markets;
Account-holders may freely convert their accounts' own funds into other currencies for foreign remittances, though conversions of third-party funds are prohibited;
Any credits or debits linked to these accounts will be classified as international transfers in Brazilian reais;
If held by embassies, consular offices or representatives of international organizations recognized by the Brazilian government, prepaid payment accounts are subject to obligations similar to deposit accounts. As such, demonstrating documentary proof and providing a statement to justify the transfer is not required for debits and credits, regardless of the value.
Initially, a limit of BRL 10,000 applies to transactions linked to prepaid accounts in Brazilian reais, and as a rule, international transfers in reais on behalf of third parties remain prohibited.
Institutions authorized to operate in foreign exchange markets must register prepaid payment accounts in the BCB's information system (Sisbacen) if the accounts move funds:
To offset foreign currency purchase or sale transactions equal to or greater than BRL 100,000;
In transactions subject to foreign capital registration, regardless of value.
Export revenues and foreign currency transactions
The new regulations now reflect legal provisions concerning export revenues, allowing exporters to receive funds in deposit or payment accounts held in financial institutions abroad.
Exchange values for foreign currency purchase and sale transactions
With the CMN's new resolution now in effect, foreign currency purchase and sale transactions may have their exchange value debited or credited in Brazilian reais from payment accounts held at financial institutions, other BCB-authorized institutions, or payment institutions that operate within the Brazilian Payment System (SPB) via the Pix instant electronic payment system.
As is the case with credit cards, the use of postpaid payment accounts is limited to foreign currency sales transactions.
For further information on foreign exchange transactions or international transfers to and from Brazil, please contact Mattos Filho's Banking & Financial Services practice area.
*The summary of this article is available in French, Japanese and Italian at this link.