Partner
Jean Marcel Arakawa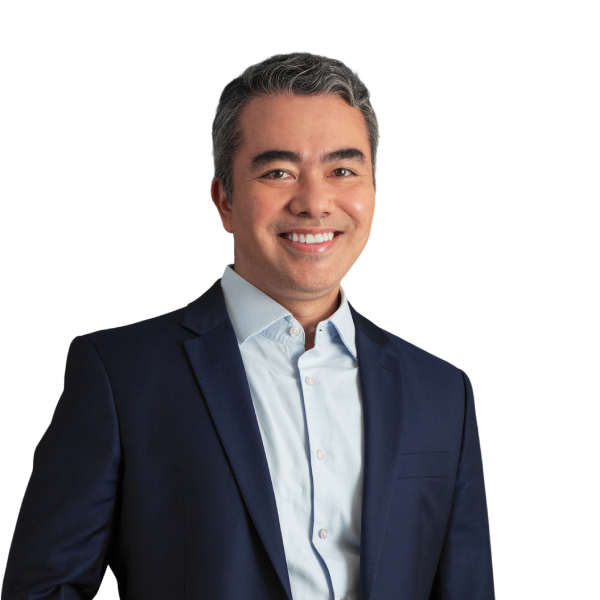 55 11 3147 2821
jarakawa@mattosfilho.com.br
São Paulo – Paulista
Experience
Jean advises Brazilian and international corporations, financial institutions and institutional investors in a wide array of capital markets and financial and corporate transactions.
With more than 20 years' experience, Jean advises companies in a diverse range of industries on accessing capital markets – from entry through to obtaining initial registration with the Brazilian Securities & Exchange Commission (CVM) or listing of securities with B3 and other organized markets. His services also include structuring and carrying out public offerings and private placements of shares, debt and hybrid securities, and listing securities on organized markets. Jean also assists with market withdrawals through public acquisition offers or reorganizations involving publicly-held and private companies.
Jean applies his experience to advise publicly-held companies, financial institutions and institutional investors in meeting their legal, regulatory and self-regulatory obligations for participating in securities markets. He also advises on structuring and conducting fundraising, investments, divestments, reorganizations and other corporate transactions involving publicly-held companies or companies seeking to go public.
Jean works with private equity and venture capital investments and divestments, especially structures linked to regulated markets or for withdrawing from the market through public offerings and stock market listings. He also defends capital market participants in administrative disciplinary proceedings filed by the CVM and is a member of the Regulatory Committee of the Brazilian Association of Venture Capital and Private Equity (ABVCAP).
Education
Bachelor of Laws – Universidade de São Paulo (USP)
Master of Laws (LL.M.) – New York University
Recognitions
Análise Advocacia 500 – Financial transactions (2019-2020), Corporate (2019), Finance (2019), Health (2020), Specialized Services (2019-2020), São Paulo (2020)
Chambers Global – Capital Markets (2012-2021)
Chambers Latin America – Capital Markets (2012-2021)
IFLR 1000 Financial and Corporate – Leading Lawyer: Banking, Capital Markets (2014-2017), Highly Regarded: Capital Markets, Banking (2018-2021)
Latin Lawyer 250 – Capital Markets (2012, 2020-2021)
The Legal 500 – Corporate/M&A (2016), Capital Markets (2012-2019)
Who's Who Legal Brazil – Capital Markets (2014-2020)
Who's Who Legal Global – Capital Markets: Debt & Equity and Capital Markets: Structured Finance (2019-2020)
Who's Who Legal Thought Leaders – Brazil (2020), Global Elite – Capital Markets: Debt & Equity (2021)
Único. The Mattos Filho news portal
Mattos Filho in the media
​​Pharmaceutical company Blau Farmaceutica SA, which listed its shares on Brazil's B3 (B3SA3.SA) stock exchange in April, has opened its first U.S. plasma bank and may consider moving its headquarters and stock listing to the United States.
Click to read the Reuters article. Partner: Jean Arakawa.
​On the back of a nine-partner promotion last week, Brazil's Mattos Filho, Veiga Filho, Marrey Jr e Quiroga Advogados has added further firepower by hiring a capital markets partner from Lobo de Rizzo Advogados.
Caio Cossermelli is joining the firm today, taking Mattos Filho's partner count to 118.
Click here and learn more.
Global and local law firms are benefiting from a banner year for initial public offerings in Brazil despite the COVID-19 pandemic.
Click here and learn more. 
Stay in touch
Get first-hand access to legal analysis from our specialists in different sectors through texts and podcasts. Stay on top of the main issues that impact your business.