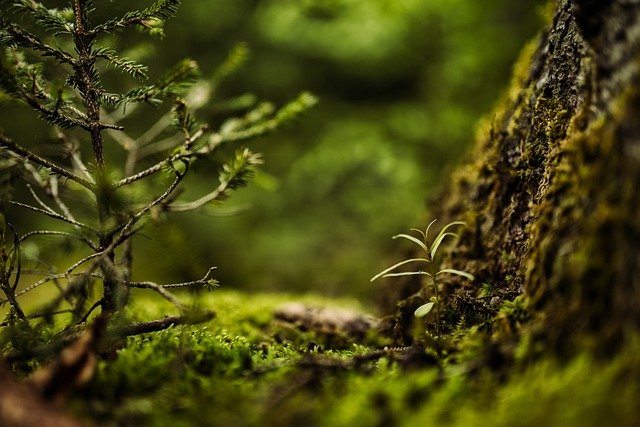 News and Business
Discussions on new climate finance initiatives progress at COP26
Developed countries and the private sector promise funding to decarbonize the global economy
​In the wake of a speech by United Nations Framework Convention on Climate Change (UNFCCC) secretary Patricia Espinosa calling for more financial support in reducing greenhouse gas emissions, the fourth day of COP26 (November 3) saw major announcements and progress in discussions on the topic.
New global funding targets needed
Developed countries first pledged funding under the terms of the 2009 Copenhagen Accord, promising to provide developing countries with USD 100 billion a year by 2020. A general funding commitment was later established in Article 9 of the 2015 Paris Agreement, which provides for allocating funds to assist developing countries in reducing emissions and adapting to their climate obligations. When the Paris Agreement was signed, the pledge was extended from 2020 to 2025, with a commitment to define a new target before that date. However, this commitment has not been met to date, and the target has yet to be renewed beyond 2025.
Several proposals for enabling the effective flow of funding have been discussed at COP26. Finance ministers, international financial institutions and the private sector have come together to debate how public and private financing can assist in making the world more resilient to climate change.
According to COP26 president Alok Sharma, the target set out in the Copenhagen Accord is likely to be met by 2023. However, there is an expectation that new commitments will be assumed during the conference, especially in defining a new global funding target.
Developed countries' initiatives
Certain developed countries have already announced commitments to financially support developing countries in adapting to their climate obligations. For example, the United Kingdom, Spain, Japan, Australia, Norway, Ireland, and Luxembourg came together to devise a plan involving annual contributions of USD 100 billion. The United Kingdom has also pledged to fund the Taskforce on Access to Climate Finance in partnership with Bangladesh, Fiji, Jamaica, Rwanda and Uganda. Led by the United Kingdom and Fiji, the task force should assist these countries in accessing funding for their climate plans.
Furthermore, in partnership with 17 philanthropic institutions, the United Kingdom, Norway, Germany, the United States, and the Netherlands have pledged USD 1.7 billion to groups within the Global Alliance of Territorial Communities by 2025. The alliance comprises a coalition of indigenous peoples and traditional communities representing 35 million people across 24 countries in Latin America, Africa, and Asia.
Moreover, the United Kingdom has also announced a plan to align its financial system with its commitment to achieving net-zero emissions by 2050. The plan would obligate financial institutions and listed companies to publish detailed transition plans regarding adaption and decarbonization. This obligation also has the potential to increase private sector engagement in financing assets that would assist in transitioning to a greener economy.
Private sector mobilization
Created in April 2021, the Glasgow Financial Alliance for Net Zero (GFANZ) has announced its commitment to achieving net-zero emissions by 2050 through financial investment in portfolios focused on decarbonization. Aiming to mobilize the financial sector to accelerate the transition toward a carbon-neutral economy, GFANZ comprises more than 450 financial institutions in 45 countries, representing assets with more than USD 130 trillion of private capital. According to Mark Carney, Co-Chair of GFANZ, such a commitment could potentially see USD 100 trillion of investments toward a clean energy future over the next three decades. The alliance also published a report titled The Glasgow Financial Alliance for Net Zero: Our progress and plan towards a net-zero global economy, which outlines plans for funding allocation to developing countries.
Furthermore, the IFRS Foundation – an international body that promotes standardized financial reporting – has announced the creation of the International Sustainability Standards Board, seeking to establish comprehensive and consistent sustainability reporting standards for the financial market's climate agenda. The initiative has received public support from 36 countries, including Brazil.
For further information on COP26, see the specialized content developed by Mattos Filho's Environmental Law and Climate Change practice area:
*With the collaboration of Maria Eduarda Garambone, Anna Carolina Gandolfi, Mariana Diel e Gabriel Pereira Bispo de Oliveira.