Partner
Ana Carolina Lima Nomura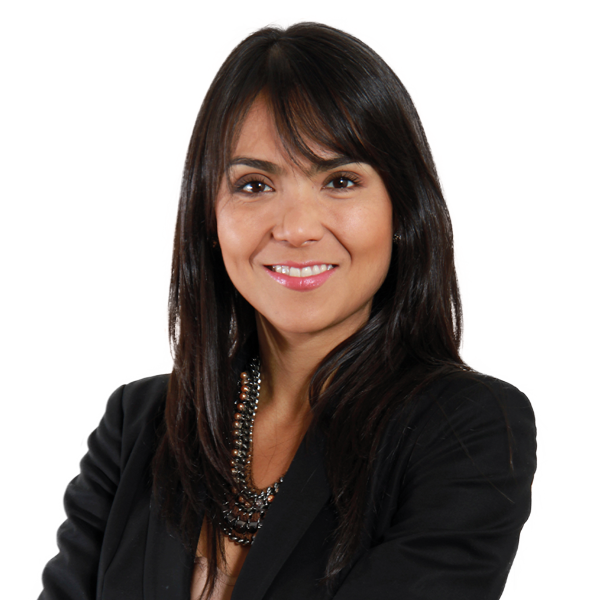 +55 11 3147 7823
cnomura@mattosfilho.com.br
São Paulo – Paulista
Areas of expertise
Experience
Ana Carolina specializes in domestic and cross-border transactions involving investment funds, and is experienced in handling private equity, securitization, and structured financing matters. She advises clients on structuring, fundraising, negotiating and investing in a wide range of investment funds and vehicles, as well as in acquiring and disposing of assets. She previously worked as a foreign associate at the New York office of Simpson Thacher & Bartlett LLP.
Education
Bachelor of Laws – Universidade de São Paulo (USP).
Recognitions
Chambers Global – Investment Funds (2021);
Chambers Brazil (formerly Chambers Latin America) – Investment Funds (2020-2021);
IFLR 1000 Financial and Corporate – Notable Practitioner (2018-2021);
Latin Lawyer 250 – Capital Markets (2015);
Who's Who Legal Brazil – Private Funds (2019-2020);
Who's Who Legal Global – Private Funds (2020-2021).
Mattos Filho in the media
With Ana Carolina Lima Nomura
Areas of expertise
On May 3, 2018, the Brazilian Securities Commission ("CVM") issued Rule No. 598 ("CVM Rule No. 598") which revokes CVM Rule No. 483, dated July 6, 2010, as amended ("CVM Rule No. 483"), and establishes new standards for the activity of securities analysts.
CVM Rule No. 598 is part of a recent effort by CVM to clarify its rules concerning the activities carried out by different service providers in the securities markets, such as fiduciary administrators, portfolio managers and securities consultants.
The issuance of CVM Rule No. 598 is the result of discussions held during Public Hearing SDM No. 03/2017, and seeks to stipulate clearer guidelines and rules relating to the conduct of securities analysts, as well as to extend the possibility of accreditation as securities analyst to entities – CVM Rule No. 483 allowed such accreditation to individuals only. CVM Rule No. 598 also requires minimum standards involving both institutional and advertising communications used by securities analysts with their clients and the public.
Please note that CVM Rule No. 598 maintained the standard set forth by CVM Rule No. 483, by which the accreditation of securities analysts is carried out by an entity authorized by the CVM (currently, the Association of Analysts and Investment Professionals in the Capital Markets, APIMEC).
Among the innovations introduced by CVM Rule No. 598, we highlight the following:

i. Registration of entities. CVM created the possibility of entities to obtain a securities analyst accreditation. In this case, the entity must assign the responsibility for the analysis of securities to an individual accredited as a securities analyst. Please note that for an individual to be accredited as a securities analyst by an accrediting entity, he or she must be certified by a national or international certification institution prior to the registration (e.g. CFA, CNPI), and pass the exams established in CVM rules.
ii. Staff accreditation. In addition to the requirement above, entities accredited as securities analysts must take necessary measures to ensure that the team responsible for the analysis of securities is formed by at least eighty percent (80%) of registered securities analysts.
iii. Concurrent activities and segregation of activities. CVM Rule No. 598 allows entities that perform other services in the securities market to also provide analysis of securities services. In this case, the activities of analysis of securities should be segregated from the other services, including via physical segregation of facilities and segregation of systems. There is an exception to the permission of the exercise of concurrent activities, which is the activity of independent brokerage agent (agente autônomo). According to CVM Rule No. 598, the following people cannot obtain or maintain their registration as independent brokerage agents: (i) individuals accredited as securities analysts; (ii) persons appointed by the legal entity accredited as securities analyst to be responsible for (ii.a) securities analysis or (ii.b) the implementation and compliance with internal rules, procedures and controls, in accordance with the provisions of CVM Rule No. 598.
iv. Communication. CVM Rule No. 598 revised the minimum criteria by which the securities analysts should guide their communication, whether institutional or advertising, written or verbal, including information shared via internet. Among such criteria, we emphasize (i) the one concerning the content of communications, whereby the reported information must be true, consistent and cannot mislead the investor, and (ii) the one concerning the language, which shall be smooth and moderate. In addition, according to CVM Rule No. 598, CVM or the accrediting entity may require the interruption of any communication containing improprieties or that could mislead the investor, as well as request a republication of the communication, with the same emphasis given in the original, for rectification and clarification purposes.
v. Restrictions. Among the restrictions to related activities, which are applicable to the entities and individuals registered as securities analysts, we highlight the prohibition against participation of the securities analysts: (i) in public offers for distribution of securities; (ii) in structuring of financial assets and securities; and (iii) in any activity concerning financial consulting in M&A transactions. CVM Rule No. 598 maintained the restrictions for trading securities that are discussed in analysis reports, by individuals or entities. Entities registered as securities analysts may render the services above (or trade securities that were object of the said reports) through other departments, provided that those departments are segregated from the securities analysis department.
vi. Deadline for accreditation. Entities interested in acting as securities analysts must submit their registration within 180 days as of May 4, 2018.

Mattos Filho is available to discuss the impacts of CVM Rule No 598. 
Areas of expertise
​Cinco obstáculos limitam o avanço do private equity
Da Redação
Práticas muito particulares do mercado de private equity no Brasil impedem que essa indústria atinja seu potencial máximo de crescimento, indica estudo da Associação Brasileira de Private Equity e Venture Capital (Abvcap), feito em parceria com o escritório de advocacia Mattos Filho e a consultoria McKinsey. Para além das limitações macroeconômicas e regulatórias, "jabuticabas" como a exigência de investidores nos comitês de investimento e a ausência de cláusula que remunere o gestor com base na totalidade do lucro gerado pelo fundo (conhecida, em inglês, como catch-up) foram identificadas como questões a serem resolvidas.
Ainda assim, em 2015, o volume de capital comprometido nos fundos que compram participação em empresas no Brasil aumentou 21% em relação ao ano anterior, alcançando R$ 153 bilhões. "O estudo mostra que há limitações dentro da indústria e, apesar de o marco regulatório não ser o ideal, ele não é o principal problema", diz Juan Carlos Félix, coordenador do comitê de gestores da Abvcap e o copresidente do Carlule para a América Latina. Uma comparação com outros países mostra que o setor de private equity no Brasil ainda tem muito a evoluir. Em 2014, o capital investido nessa indústria foi equivalente a 0,24% do Produto Interno Bruto (PIB); em Israel, para se ter uma ideia, esse percentual atingiu 1,65% e nos Estados Unidos, 1,46%.
De acordo com o estudo da Abvcap, que ouviu 23 instituições — entre assets, investidores (fundos de pensão e o BNDES) e CVM —, cinco fatores limitam o pleno desenvolvimento da indústria de private equity no Brasil: dois deles exógenos ao setor e três endógenos. Na primeira categoria são citados como inimigos a volatilidade do mercado e a alta taxa de juros, que inibem o apetite para IPOs, e o ambiente burocrático e tributário negativo para se fazer negócios. Já na segunda categoria estão a presença de investidores nos comitês de investimentos, o que pode atrasar a tomada de decisões e até ocasionar a perda de oportunidades; o alinhamento de incentivos na remuneração dos gestores ao pagamento da taxa de performance; e o histórico de fracos retornos das últimas safras de investimentos.
Em relação a esse último quesito, Rogério Mascarenhas, sócio da McKinsey, observa que, entre os investidores institucionais nos EUA e na Europa, está consolidada a visão de que a aplicação em fundos de private equity gera uma rentabilidade maior do que a da bolsa de valores no longo prazo. "O histórico mostra que o retorno no longo prazo pode ser de 300 pontos-base acima do das companhias de capital aberto", diz. No Brasil, porém, a falta de transparência de alguns gestores impede o investidor de ter uma visão mais ampla do setor — aqui, a referência se limita a suas próprias experiências, sejam boas ou ruins. "Existem experiências mistas e ainda não há esse nível de convicção de performance", observa Mascarenhas.
Outra lacuna existente entre o mercado local e o externo é justamente a forma como o gestor é remunerado. Enquanto lá fora a maior parte da remuneração vem da taxa de performance, aqui 75% vêm da taxa de dministração, o que pode gerar incentivos inadequados. A remuneração por performance é considerada a principal ferramenta para alinhamento dos interesses de gestores e investidores. E aí entra a questão da cláusula de catch-up, que é comum no exterior e inexistente no Brasil. Ela garante que a remuneração do gestor seja baseada na totalidade do lucro gerado pelo fundo, e não apenas sobre o que exceder a chamada hurdle-rate (taxa mínima de retorno esperada pelo investidor, levando em consideração o risco da empresa).
"A princípio é contra-intuitivo pensar que pagando mais se melhora a indústria. Mas se a taxa de administração é o principal incentivo, depois que capta os recursos o gestor pode reduzir a equipe para maximizar o seu retorno", aÒrma Mascarenhas. "Já com a taxa de performance, você cria um incentivo de longo prazo para a manutenção de uma equipe capaz de gerar um retorno mais consistente ao fundo, já que a maior parte da remuneração do gestor está atrelada a isso", acrescenta.
Essas diferenças, somadas à presença de investidores nos comitês de investimento, outra prática incomum no mercado internacional, acabam por gerar uma bifurcação no setor, com fundos voltados para investidores locais e outros focados em estrangeiros. Sócia do Mattos Filho, Ana Carolina Nomura observa que a exigência dos fundos de pensão locais de ter assentos nos comitês de investimento tem raiz numa questão histórica. Após amargarem perdas no passado com investimentos em private equity, algumas fundações criaram regras de compliance, exigindo a participação nesse órgão — com a visão equivocada, segundo Ana Carolina, de que essa iniciativa poderia reduzir o risco e a responsabilidade sobre o investimento. A advogada, porém, observa uma tendência de mudança na postura dos fundos de pensão. Alguns já estariam indicando o desinteresse em manter a exigência.
Areas of expertise
Stay in touch
Get first-hand access to legal analysis from our specialists in different sectors through texts and podcasts. Stay on top of the main issues that impact your business.
This site is registered on
wpml.org
as a development site.