Sócio
Rodrigo Figueiredo Nascimento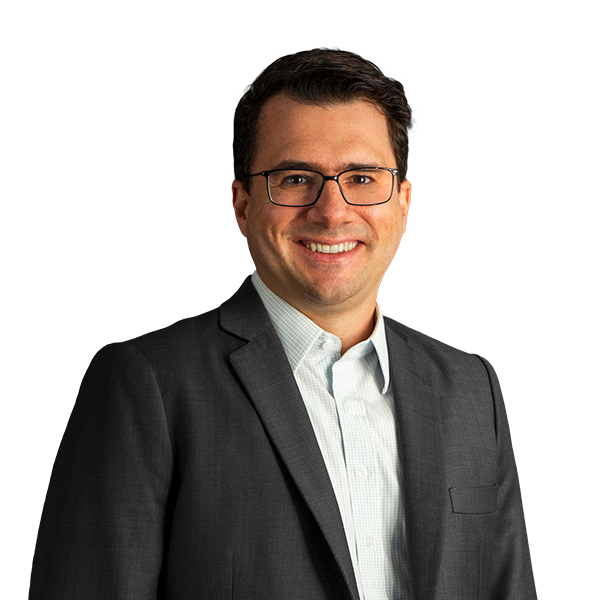 55 11 3147 7629
rodrigo@mattosfilho.com.br
São Paulo – Paulista
Áreas de atuação
Experiência
Assessora há mais de 25 anos empresas nacionais e estrangeiras em direito societário e M&A, incluindo operações estratégicas, private equity, joint ventures, venture capital, desinvestimentos e reestruturações societárias.
Formação
Bacharelado em Direito – Universidade de São Paulo (USP);
Mestrado em Direito (LL.M.) – Cornell Law School, EUA.
Reconhecimentos
Análise Advocacia 500 – Societário (2013 a 2015) e Comércio (2018);
Chambers Global – Corporate/M&A (2014 a 2022);
Chambers Latin America – Corporate/M&A: The Elite (2014 a 2021);
Finance Monthly: Deal Maker (2019);
IFLR 1000 – Notable Practitioner (2018 a 2021);
LACCA Approved – Corporate and M&A; Private Equity (2020 e 2022);
Latin Lawyer 250 – Corporate and M&A (2020 e 2021);
The Legal 500 – Corporate/M&A (2013, 2016, 2018 e 2019) e Tax (2019).
Único. Portal de Notícias do Mattos Filho.
Mattos Filho na mídia
Com Rodrigo Figueiredo Nascimento
​Long and unproductive draft sessions, unnecessary paperwork and bureaucracy, time wasted on long-haul flights and everyday commutes in big cities. It is too early to say if covid-19 will put an end to all of that, but a few deals which recently closed in Brazil indicate that the pandemic could revolutionise the way corporate lawyers work.
Click here to read the artcile published by Latin Lawyer with insights of our partner Rodrigo Figueiredo Nascimento.
Áreas de Atuação
​Mattos Filho, Veiga Filho, Marrey Jr e Quiroga Advogados and BMA – Barbosa, Müssnich, Aragão have helped US private equity Advent International purchase a minority stake in Brazilian digital solutions company CI&T. Click here and learn more
Áreas de Atuação
At least six firms – including outfits from Brazil, Colombia and Peru – are helping the energy arm of US private equity group Carlyle acquire up to 40% of Spanish oil and gas company Cepsa from United Arab Emirates-owned sovereign wealth fund Mubadala. Click here to learn more. 
Áreas de Atuação
Fique conectado
com o Mattos Filho
Receba notícias e análises jurídicas de nossos especialistas em mais de 40 áreas do direito e fique por dentro de tudo que impacta o seu negócio.