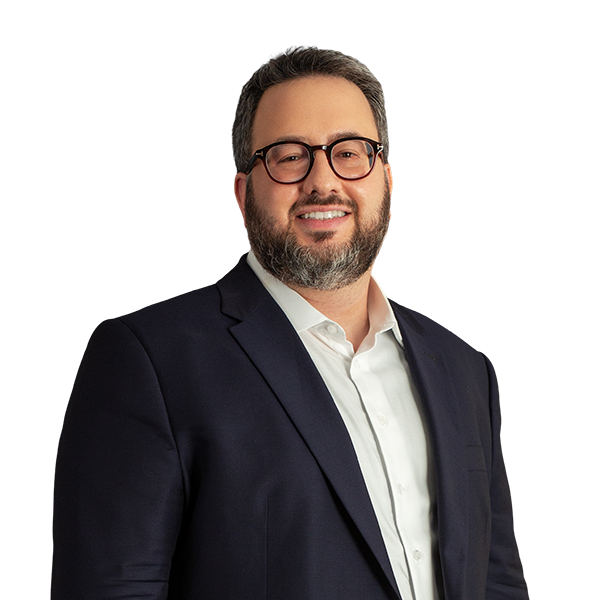 55 11 3147 2550
guilherme.bouzan@mattosfilho.com.br
São Paulo – Paulista
Áreas de atuação
Experiência
​Atua em assuntos societários em geral, com foco em temas de governança corporativa, regulamentação e autorregulamentação de companhias abertas, reorganizações societárias, disputas societárias (pré-litigio, e processos judiciais e arbitragens) e mercado de capitais, atendendo clientes nacionais e internacionais.
Antes de dedicar-se a esses temas, trabalhou mais de 10 anos na estruturação e negociação de operações de fusões e aquisições (M&A) e de contratos comerciais. Foi foreign legal associate no escritório Anderson, Môri & Tomotsune, em Tóquio (Japão).
Formação
Bacharelado em Direito – Faculdade de Direito da Universidade de São Paulo (USP).
Reconhecimentos
Análise Advocacia – Societário e Bancos (2020).
Único. Portal de Notícias do Mattos Filho.
​Cleary Gottlieb Steen & Hamilton LLP in São Paulo and New York and Mattos Filho, Veiga Filho, Marrey Jr e Quiroga Advogados in São Paulo have helped French insurer CNP Assurances agree a joint venture with Caixa Econômica Federal to distribute life insurance and pension plans in Brazil for nearly 30 years. Click here and learn more 
Áreas de Atuação
Fique conectado
com o Mattos Filho
Receba notícias e análises jurídicas de nossos especialistas em mais de 40 áreas do direito e fique por dentro de tudo que impacta o seu negócio.