Sócio
Francisco A. Prado de Andrade Coutinho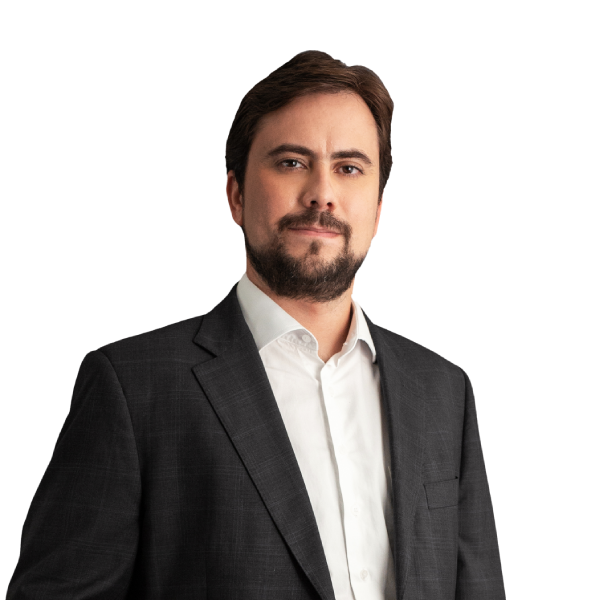 55 11 3147 7864
francisco.coutinho@mattosfilho.com.br
São Paulo – Paulista
Áreas de atuação
Experiência
Francisco atua em assuntos societários em geral, operações de fusões e aquisições (M&A), joint ventures e desinvestimentos, envolvendo clientes nacionais e internacionais, incluindo companhias abertas e fundos de private equity. Assessora, também, clientes nacionais e internacionais em assuntos de remuneração de executivos e governança corporativa.
Formação
Bacharel em Direito – Pontifícia Universidade Católica de São Paulo (PUC-SP);
Pós-graduação em Administração de Empresas (CEAG/FGV);
Complementação da pós-graduação em Administração de Empresas – Instituto Tecnológico Autónomo de México (Itam).
Único. Portal de Notícias do Mattos Filho.
Mattos Filho na mídia
Com Francisco A. Prado de Andrade Coutinho
​Mattos Filho has announced that nine of its associates have been promoted to partners across seven different areas of the firm: Compliance and Corporate Ethics, Litigation and Arbitration, White Collar Crime, Investment Funds, Corporate/M&A, Labor and Tax.
Click here and learn more.
​O Mattos Filho, Veiga Filho, Marrey Jr. e Quiroga Advogados anuncia a promoção de nove advogados à sociedade, agregando a sete áreas do escritório: Compliance e Ética Corporativa; Contencioso e Arbitragem; Direito Penal Empresarial; Fundos de investimento; Societário/M&A; Trabalhista e Tributário.
Clique aqui e leia a matéria publicada no Migalhas com a participação dos nossos sócios.
​O escritório de advocacia brasileiro Mattos Filho, Veiga Filho, Marrey Jr e Quiroga Advogados acrescentou poder de fogo a vários grupos de prática ao promover nove advogados a sócios.
Clique aqui e leia a matéria publicada no Latin Lawyer com a participação dos sócios Eduardo Melman, Flávia Leardini, Marcel Ribas, Mariane Kondo, Rafael de Filippis, Reinaldo Engelberg, Rodrigo Pará Diniz, Thais Arza e Francisco Coutinho.
Fique conectado
com o Mattos Filho
Receba notícias e análises jurídicas de nossos especialistas em mais de 40 áreas do direito e fique por dentro de tudo que impacta o seu negócio.