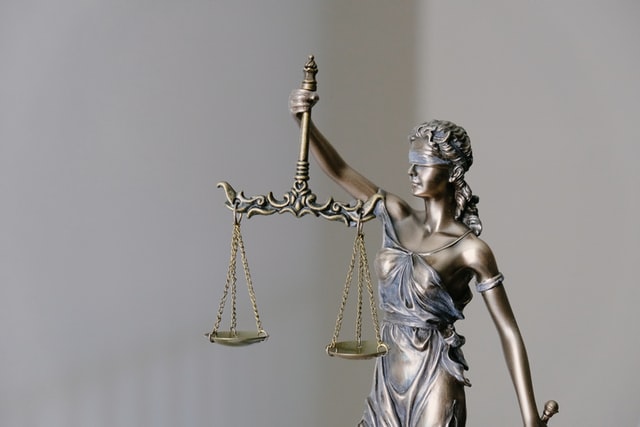 News and Business
Changes to the Brazilian Corporations Law
Amendments have introduced important changes for public and private companies in Brazil
Subjects
​Several changes have been made to the Brazilian Corporations Law in the last three years, altering important aspects concerning governance structures and obligations that apply to companies. These points are summarized below.
New rules for publishing mandatory documents
As of January 1, 2022, documents and notices – including financial statements – that publicly-held and private companies are required by law to publish can now be published in a summarized form in widely circulated newspapers. Although this means that publishing in the Official Federal Gazette is now no longer necessary, the full versions of these documents must be made available on the selected newspaper's website at the same time. The newspaper must also provide digital certification as to the documents' authenticity, issued by a certifying authority accredited with the Brazilian Public Key Infrastructure (ICP-Brasil).
The summarized versions of financial statements must include information or global figures for each group and the respective classification of accounts or records, with a comparison to data from the previous fiscal year.  They must also include extracts of important information contained in the explanatory notes and reports of independent auditors and, if any, the audit committee.
Opinion No. 39 of the Brazilian Securities and Exchange Commission (CVM) directs that publicly-held companies must always prepare the summarized financial statements using the audited numbers from the complete financial statements. This opinion also states that the summary notes should include the following information:
A brief contextual description of the company's operations;
The basis for structuring and presenting financial statements;
Changes to accounting practices in relation to the previous fiscal year;
Critical and discretionary accounting policies
Important subsequent events.
Importantly, the CVM's opinion instructs companies to ensure the summarized versions of their financial statements make it clear that they are indeed summarized, and should not be considered in isolation for decision making. Moreover, the summarized versions must include the electronic addresses where the full financial statements can be located, including the independent auditor's report.
Shareholder meetings and administration
Companies are now permitted to have only one officer – previously, a minimum of two officers was required. It is also no longer mandatory for officers to reside in Brazil, provided that they appoint a local representative who can be served with proceedings in lawsuits or proceedings initiated by the CVM. This appointment must be made by means of a power of attorney valid for at least three years after the respective term of office ends.
A rule prohibiting the same individual from accumulating the positions of chief executive officer and chairman of the board has been extended to all publicly-held companies – previously, the prohibition was limited to companies listed in certain segments of the Brazilian stock exchange. However, the CVM has the power to exempt smaller companies from this restriction, and is also responsible for establishing deadlines and rules concerning the mandatory participation of independent directors on the boards of publicly-held companies.
The first call for shareholders' meeting of publicly-held companies must be made at least 21 days in advance, increasing the previously stipulated 15-day period. Furthermore, for publicly-held companies, the shareholders (at shareholder meetings) must now approve transactions with related parties, as well as the disposal or contribution of assets to another company (in each case if the value of the transaction corresponds to more than 50% of the company's total asset value, as declared in the most recently approved balance sheet).
The CVM is now able to postpone shareholder meetings of publicly-held companies for up to 30 days if it finds that the information provided to shareholders is insufficient for the respective resolutions to be deliberated. This period is counted from the date the CVM considers that sufficient information has been made available.
Remote voting and participation in shareholder meetings
Various changes have sought to increase the possibility of shareholders participating in shareholder meetings.
Remote voting ballots are now permitted for both publicly-held and privately-held companies. Under CVM and National Department of Business Registration and Integration (Drei) regulations, shareholders may submit their votes for items on the agenda before the meeting takes place.
For the same purpose, private and publicly-held companies are also now permitted to hold shareholder meetings exclusively online. Hybrid shareholder meetings are also permitted, with in-person or remote voting possible.
Mechanized or digital corporate records
Publicly-held and private companies may choose to employ mechanized or digital versions of mandatory corporate records.
Drei Instruction No. 82 has determined that, as from June 22, 2021, private companies can now fully register all corporate records, bookkeeping and auxiliary trade agents digitally, with all respective authentication also conducted 100% digitally by a competent commercial registry. Digital corporate records may be signed using a digital certificate issued by an ICP-Brasil accredited entity or by any other means that prove authorship and guarantee that the signed documents are genuine. The commercial registry will only be responsible for authenticating the opening and closing registers of the corporate books.
For publicly-held companies, CVM Instruction No. 480/2009 establishes that the following records may be securely stored in mechanized and digital formats, provided they can be legibly printed on paper at any time:
Register of nominative shares;
Register of transfers of nominative shares;
Book of minutes of shareholder meetings; and
Book of shareholder attendance.
Smaller companies
The obligatory publications of private companies with annual gross revenue of up to BRL 78 million may now be made exclusively in digital form, on the Public Digital Bookkeeping System's (Sped) balance sheet database, as well as on the company website. Companies may also use mechanized or digital versions of mandatory corporate records.
Where the distribution of dividends is not specifically provided for in the bylaws of the company, shareholders may freely decide on this matter without observing mandatory dividend rules, subject only to the priority rights of preferred shareholders to receive fixed or minimum dividends.
With respect to small companies, the CVM is now responsible for regulating:
Requirements for companies to be classified as small;
Conditions for facilitating their access to capital markets;
The obligatoriness of installing an audit committee at the request of shareholders;
The obligatoriness of having financial institutions intermediate public distributions of securities;
The distribution of mandatory dividends; and
Formats for publications required by law.
Plural voting
Plural voting consists of assigning two or more votes to each share of a particular class, limited to ten votes per share.
Although the Brazilian Corporations Law previously prohibited this mechanism, plural voting is now permitted in private companies. In publicly-held companies, it is possible to maintain classes of shares with plural voting, provided that they are created prior to a public listing of the company and comply with relevant stock exchange rules. However, attributing plural voting rights to ordinary shares is prohibited unless this is done to reduce the rights or benefits of such shares.
The creation of a plural-voting class of shares is subject to approval by holders of at least half of the total voting shares and of at least half of the preferred shares, if any, without voting rights or with restricted voting rights. Dissenting shareholders have the right of withdrawal if the creation of a share class with plural voting is approved, unless this is already provided for or authorized by the company's bylaws.
The maximum period for plural voting is seven years. However, this period may be extended by any length of time, as long as the same approvals required upon creating the class of shares with plural voting are obtained. Holders of this type of share are prevented from voting on such approvals, and the dissenting shareholders' right of withdrawal must be assured. Termination of plural voting may also be conditional upon future events.
Shares with plural voting are automatically converted into common shares without plural voting in certain situations. This can happen if shares with plural voting are transferred to third parties, unless:
They are transferred to an entity that assures the seller exclusive ownership of such shares and the political rights conferred on them (such as a transfer of shares with plural voting to a holding company whose capital is fully owned by the seller);
The acquirer already owns the same class of shares with plural voting; or
The shares are transferred under a fiduciary ownership framework in order to constitute a centralized deposit.
A second scenario where shares are automatically converted relates to shareholders with plural voting rights and shareholders without plural voting rights signing an agreement that provides for the joint exercise of voting rights.
Plural voting rights do not apply to decisions on executive remuneration or transactions with related parties that the CVM defines as significant. In such cases, the general rule prevails that each common share is entitled to one vote.
Finally, publicly-held companies with securities admitted to trading that do not adopt plural voting rights may not be a party to corporate reorganizations if the resulting entity (or entities) is or are a company (or companies) that adopts or adopt plural voting rights.
For further information, please contact Mattos Filho's Corporate/M&A practice area.