Mattos Filho
30 years of driving transformation
We believe in practicing law dynamically to match the pace of change in society and drive its evolution forward. We know that change starts from the inside out, so we challenge the status quo and work to generate positive impacts for society and inspire the market.
Our high-performance team combines its expertise in offering highly integrated, collaborative legal services that are renowned throughout the market. As the ideal strategic partner for anticipating trends and solving your most complex problems, our full-service model unites the best lawyers across more than 40 areas of the law.
We have extended our reach beyond Brazil's borders in seeking to shorten distances and strengthen connections with our international clients. We have established offices in New York and London, helping us to remain close to those around the world who wish to do business in Brazil.
We understand our professionals are vital to our business and that performance and well-being go hand in hand. That is why we prioritize a humanized approach to people management, caring for our people and developing their full potential.
Watch the video about our manifesto below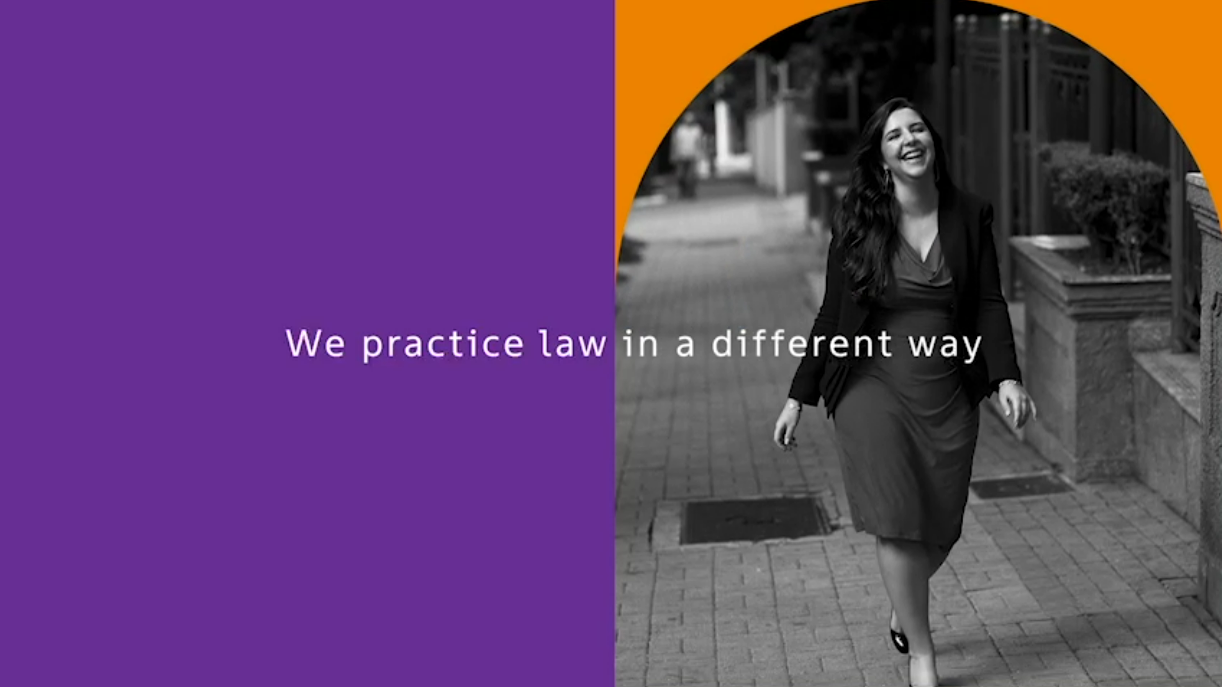 Driving transformation


to positively
impact society.
For us, practicing law is a means, not an end. Therefore, we go beyond this, standing for democratic access to justice and the defense of fundamental rights and contributing to constructing a more just and egalitarian country through our actions. This is how we give back to society. This is how we drive transformation.
We are pioneers of pro bono legal service in Brazil and have provided free legal services to civil society organizations with financial restrictions since 1999. As of 2016, we also began to work on behalf of individuals in economically and socially vulnerable situations.
We promote changes that go beyond the scope of legal practice. Diversity, equity, and inclusion all make up an essential part of our culture and lead us to make efforts both inside and outside the firm in line with these principles. We take a responsible approach to sustainability, seeking to reduce our environmental impact and stimulate environmental awareness in our professionals.
We remain restless and inquisitive, constantly rethinking our own convictions and beliefs in order to practice law in a different way. We understand that entrepreneurship and innovation form a fundamental premise for offering our clients increasingly assertive and effective legal solutions.
We actively listen to people both inside and outside our firm's walls, helping us think of new possibilities and be ever more efficient, reflecting our plurality and generating value.
We continue to look ahead, anticipating trends in business and society. Why do this? Because transforming our society and making Brazil a better place for everyone is what we work for.
Respect, empathy,
and diversity.
A commitment
to people.
Diversity, for us, is value. We believe that being open, inclusive, recognizing different identities and forming diverse teams fosters innovation, and is essential for our firm's sustainable development.
We place our people at the center of our business, investing more and more in their well-being – this way, they can reach their full potential and grow with us. Through a humanized approach to management and a flexible, balanced environment, we know we can support our professionals in developing and attaining high performance.
We are committed to continuing to challenge ourselves to innovate, to make the effort to understand each other and build a better future together.
We work towards forming a better society. We look toward new possibilities for the future, anticipating trends, stimulating change, and always striving for the best.
As we are
talking about evolution,
get to know our
new brand.
Since the last time our brand evolved in 2012, Mattos Filho has stood out in the legal sector for its personalized identity that includes colors such as orange and purple.
Now, upon reaching its 30th year, Mattos Filho's new brand is grounded in a major premise – to represent the entire evolution of the firm during this period as well as its potential in the coming years. This gives new meaning to our visual expression, with more freedom to bring in new elements, while maintaining others, such as the color palette.
The elements
of our brand identity
drive how our
brand expresses itself.
The two "Ts" have been joined together in our new logo, symbolizing the firm's close and trusting relationship with its clients and stakeholders. The letter "A" is shaped like an arrow, looking to the future and alluding to our individuals exchanging knowledge and experience to form a strong collective.
Our orange, purple and gray color palette is also unique for the legal sector, with variations of color that consider contrasts, combinations and accessibility. 
Our visual identity has now incorporated new graphic elements that function as an extension of the logo, creating different yet consistent visual combinations to convey the brand's personality.
2021 Annual Report
The 12th edition of our Annual Report presents a complete overview of our new brand positioning and the firm's commitment to positively impacting society through our legal work over the next 30 years. It also highlights our financial results, our approach to people management and our work with social initiatives.
Click here to see the 12th edition of our Annual Report
Mattos Filho – driving transformation into the future.